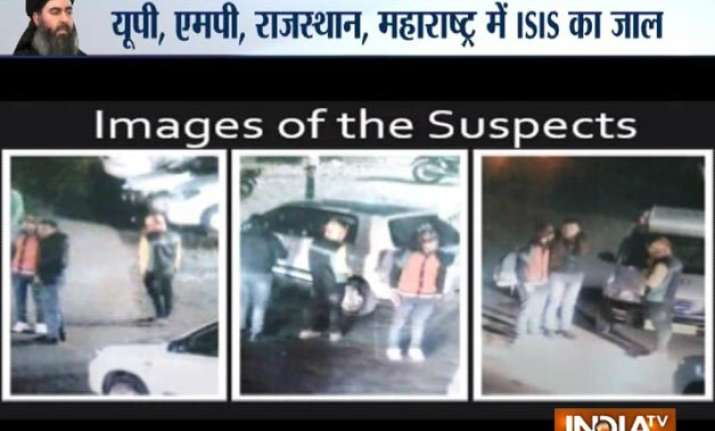 New Delhi: Ahead of the Republic Day celebrations, the National Investigating Agency (NIA) today conducted nationwide searches and held a number of terror suspects from across the country.
According to reports, 6 suspected terrorists including a chemical engineering dropout were arrested by the NIA in Bengaluru, Mangaluru and Tumkur districts (all in Karnataka) for links with the terror group Islamic State.
The NIA also picked up four terror suspects from Telangana capital Hyderabad. Reports say the state police was working on the leads provided by the intelligence officials.
One more suspected ISIS operative was arrested from Mumbra near Mumbai in an operation by Maharashtra ATS and NIA.
The arrests come in the wake of heightened security in the country during the Republic Day week.
In Delhi, police has issued an alert after the driver of a taxi, hijacked by three unidentified men from Pathankot, was found murdered.
The driver of the vehicle, identified as Vijay Kumar, was found dead at the Kalta bridge in Kangra, police said, adding that the vehicle (Alto) was not registered with any travel agency.
Police also released photographs of suspects and details of the vehicle through its official Twitter handle saying the Maruti Alto was hired by three unidentified men on January 20.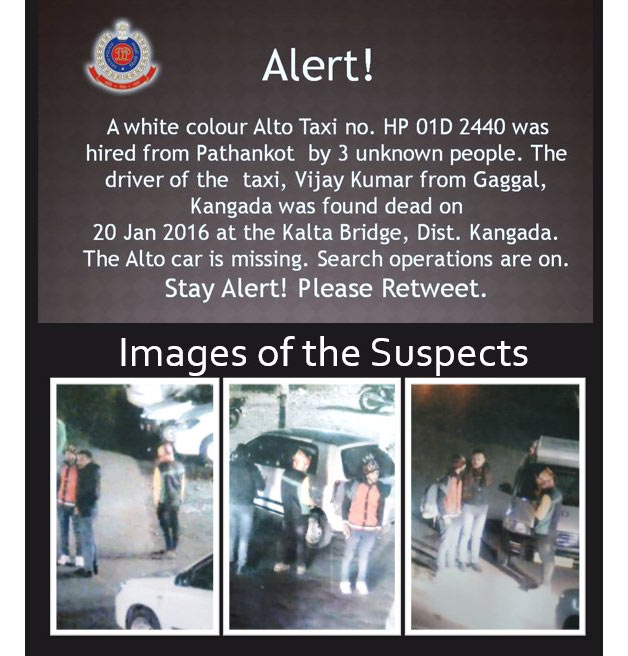 Delhi has been put on high alert after intelligence warned of a possible terror attack by ISIS to disrupt the Republic Day celebrations where France President Francoise Hollande will be the chief guest.  
Earlier this week, Special Cell of Delhi Police had arrested four suspected terrorists from Uttarakhand. Police had said that all 4 were planning an attack in Haridwar, where thousands of devotees are now gathered for the Ardh Kumbh Mela.