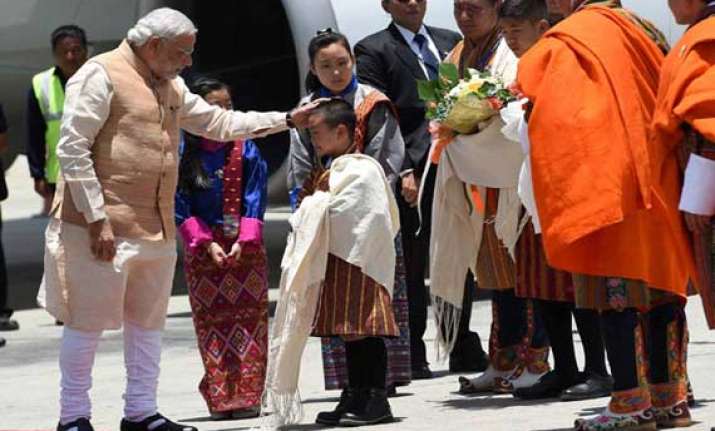 New Delhi: A welcome song sung by primary school children in Bhutan during an official lunch hosted by the Himalayan country's monarch moved Prime Minister Narendra Modi.
The number in Bhutanese talked about close ties between India and Bhutan and their people and lauded Modi for choosing to visit Bhutan first after assuming charge showcasing the importance attached to the ties.
"Touched by welcome song sung by primary school students during the luncheon hosted by His Majesty the King of Bhutan," Modi tweeted on his return to India today.
The Prime Minister was on a two-day visit to Bhutan, his first official visit abroad as PM. He returned home today.
The welcome song by the children hoped India-Bhutan friendship flourishes forever and wished the people of the two countries experience endless peace and happiness.