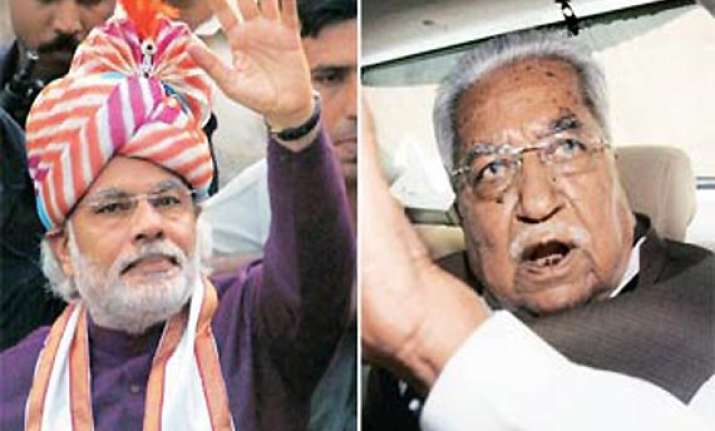 Ahmedabad: BJP's prime ministerial nominee Narendra Modi is leaving no stone unturned to improve the seat tally from his home-state in the coming Lok Sabha elections.
Modi, as Chief Minister, has secured emphatic victories for three times in a row in Gujarat Assembly elections (2002, 2007 and 2009), but the party's performance in the state in Lok Sabha elections has not matched up.  
BJP won 15 out of the 26 Lok Sabha seats from Gujarat in 2009, while Congress bagged 11. In 2004 BJP had won 14 Lok Sabha seats against Congress's 12.
This record pales in comparison with that of Keshubhai Patel. In 1998, with Patel (then with BJP) as the Chief Minister, the party had won an impressive 20 out of 26 seats, improving on 16 seats won in 1996.
BJP sources said that Modi has set the state unit an ambitious target: to win all the 26 seats. Preparations have begun early to make it possible.
Party expects that Gujaratis would vote more enthusiastically for it this time, with Modi as its prime ministerial candidate.