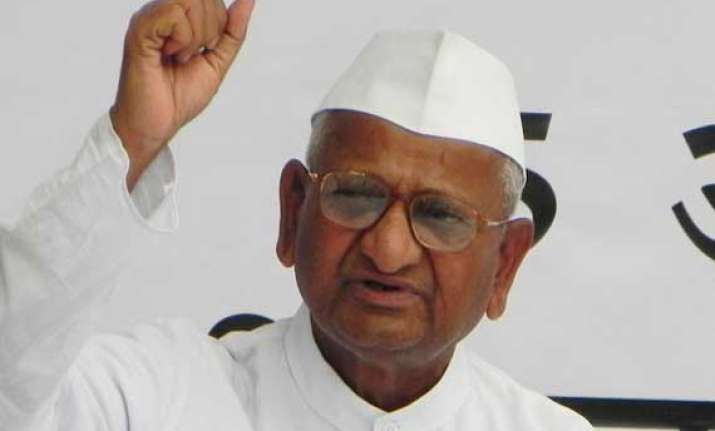 Mumbai: Maharashtra minister Nitin Raut today accused social activist Anna Hazare for passing the buck to the government for resolving the caste tensions and not doing anything on the issue.
Addressing a press conference, Raut who visited Ahmednagar district where a Dalit boy became victim of honour killing in Kharda village of Jamkhed taluka recently, said the incident happened a few kilometres away from Hazare's village.
"However, Hazare has not uttered a word about easing caste tensions," Raut, a Maharashtra Employment Guarantee Scheme (EGS) minister charged.
"I heard that he said that eradication of caste is the state government's responsibility. If that is indeed the case, then even eradication of corruption is supposed to be the government's job of the government. Why did Hazare have to agitate?" he said.
Raut said that caste tensions and honour killings were a blot on a progressive state like Maharashtra and the need of the hour was to ensure that all political and social activists join hands to find a solution to these problems. 
"I will raise the matter this week in the cabinet and call for a caste free village campaign to promote social harmony," he said.