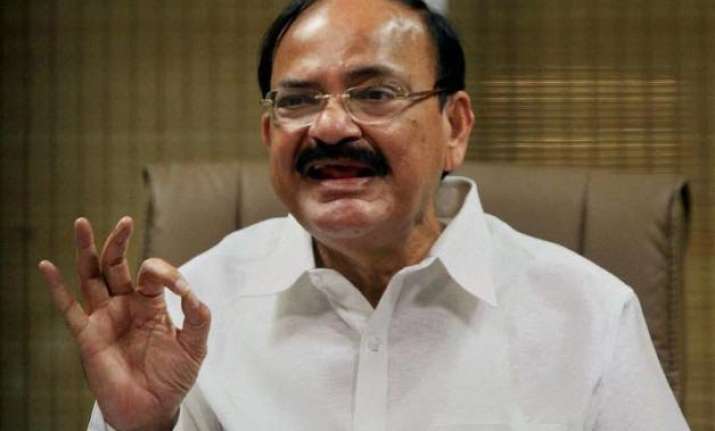 Bengaluru: Metro proposals for nine cities, including Lucknow and Pune, costing a total of Rs 83,000 crore are under consideration of the central government, Urban Development Minister M Venkaiah Naidu said today. Nagpur, Ahmedabad, Lucknow, Pune and Vijayawada are few cities which are under the consideration of the central government, he said.
"The Metro services would cover a total length of 223 km and cost Rs 83,000 crore," Naidu said.  With such expansion of metro services, the demand for rolling stock is set to increase and keeping this in view, government is encouraging production of metro coaches in the country, Naidu said.
Speaking at the inauguration of Reach-3B of Bangalore Metro Railway line between Nagasandra and Peenya Industrial Area, he said, "out of the 2,100 coaches that Delhi metro needs for its three phases, 1,850 are being indigenously manufactured."
Stating that presently indigenous metro coach making facilities existed at three locations in the country with a total production capacity of 620 coaches per year, Naidu said these include BEML's unit at Bengaluru with a capacity of 150 coaches per year, Bombardier's unit in Gujarat with a capacity of 350 per year and Alstom's unit in Chennai that can produce 120 cars per year.
"Alstom is setting up another metro car making unit at Sri City with an investment of Rs 630 crore," he added.
Naidu said Bombardier has signed a contract with Australia for exporting 450 metro cars made in India and these exports will begin by the end of this year. Similarly, Alstom will supply 132 metro cars to Australia beginning in August, 2017.
"This is what our Prime Minister is keen about. India shall emerge as the manufacturing hub for the world given our advantages.
"Manufacturing of metro cars for domestic needs as well as for exports is an indication of the dream of 'Make in India' taking shape," he said.
Speaking about government's ambitious scheme of building 100 smart cities, Naidu said one of the key objectives of smart cities initiative is to put in place an efficient and reliable public transportation system which will enable easy mobility.
Naidu said that at present a total of 259 km of metro network is in operation, which includes 189 km in Delhi and 60 km in four other cities. Another 528 km of metro lines will soon become operational, including 138 km in Delhi and 25.60 km in Kochi, and 3.5 km from today in Bengaluru.  
The total cost of these metro projects in progress is estimated to be Rs 1,64,915 crore, he said.  Pointing out that there is a certain sense of purpose and direction and new energy all across since the Modi government took over, Naidu said the Union Cabinet chaired by the Prime Minister on April 29 approved a central government spending of about Rs one lakh crore on urban development in the next five years.
The Cabinet has approved Smart Cities Mission and the Atal Mission for Rejuvenation and Urban Transformation (AMRUT) for 500 cities with outlays of Rs 48,000 crore and Rs 50,000 crore respectively, he said.
Naidu also assured complete support from the central government for the completion of ongoing Metro work in Bengaluru.
"Bengaluru should have full metro service by March 2016," he said.