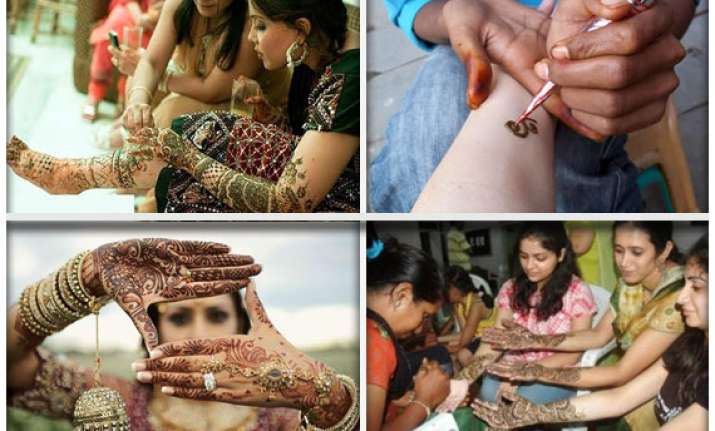 New Delhi, Nov 2: The allure of 'henna art' used traditionally for skin decoration continues to remain popular in modern times and sees an upsurge during festivals like Karva Chauth, Diwali and Eid.
Way past business hours the famous Hanuman Mandir Market in central Delhi bustles with life and a certain aroma, all thanks to Karva Chauth a traditional Indian festival, which has the womenfolk come out here in droves, with of course, their husbands in tow.
The day long festival is celebrated in north India mostly by married women who observe a day-long fast for the longevity of their husbands. They decorate their hands and feet with mehndi, basically a paste that is obtained from the leaves of henna plant.
"I have been coming here for the last 20 years. And, I have seen myself change from a young girl to a bride and to a mother as I have witnessed this place change itself. But, it's the magic of this place which I guess pulls people here, year after year," said Priya, a doctor by profession who travelled all the way from Rajendra Nagar to get 'henna' done on her hands.
While Priya gets her mehndi done, her husband, a fashion designer patiently waits on the sidelines with their kid and family, flashing big tattoos on both his arms.