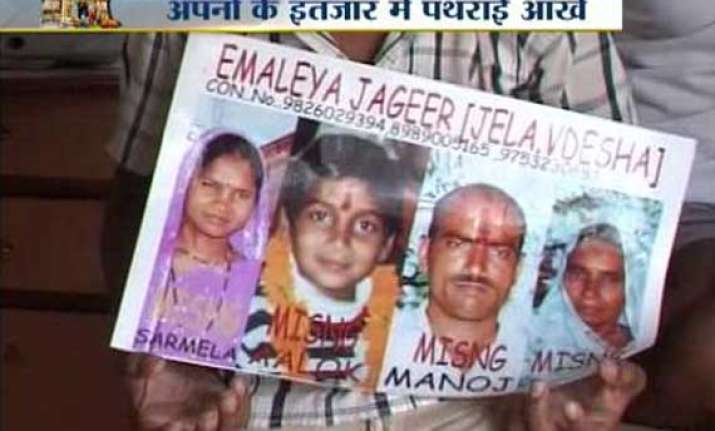 New Delhi: One year ago, flash floods rocked Kedarnath, in which thousands of people lost their lives and left the state infrastructure in tatters.
As Uttarakhand marks the first anniversary of the devastating floods, thousands of survivors continue to struggle, hoping the government will eventually come good on its promise to provide jobs and new homes.
The memory of last year's devastating flashfloods surfaced after around 30 skeletons were recovered from a forest near
Kedarnath temple
.
The flash floods had led to Mandakini River changing its original course, which got blocked by 15 metre high debris, and merging with Sarswati River in the south.
The temple premises, which was covered with the debris resulting from the flash floods, has been cleared and the administration is making arrangements to safeguard the temple from such a crisis in future.
Also Read:
While work is on to reconstruct the region, fear hangs heavy in the air. Slow progress of reconstruction isn't helping to counter the perception that Kedarnath is unsafe. It clouds the minds of locals and tourists alike.
But despite fears and the difficulties, many pilgrims, driven by faith have made the arduous journey to the Kedarnath shrine this year as well. Most devotees make a night halt at the shrine before trekking back the next day.
The locals are trying to ensure a smooth yatra for the pilgrims. Voluntary groups are providing free food and make-shift tents in the absence of pucca structures.
But the locals are hopeful that such a tragedy, which is very rare, will not happen again in their lifetime.
In June 2013, a cloud burst had led to incessant rains over Gandhi Sarovar causing landslides which further resulted into deluge from the Mandakini River.
The flash floods washed away countless villages, roads and bridges dealing a fatal blow to tourism, the mainstay of the hill state's economy.