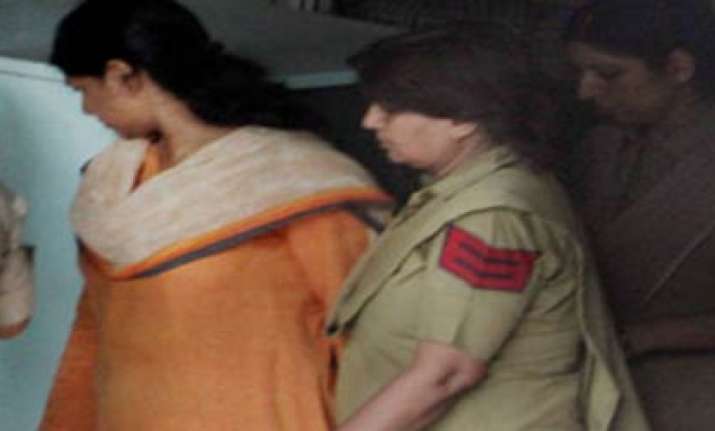 Chennai,  May 21 :  The first stirrings of emotion among DMK leaders was that of anger against the Congress. As DMK seniors consoled a tearful  M Karunanidhi,  among the loudest voices of protest were against the party's electoral ally for doing little to prevent Kanimozhi's arrest, reports Times of India.
 
"There is no doubt the Congress is to be blamed for everything, even for Kanimozhi's arrest today. What have they done to help us? Nothing," said a former DMK minister angrily.

While emotions ran high at Karunanidhi's CIT Colony residence, the DMK patriarch took stock of the situation, listening to his colleagues vent their anger against the Congress. But he said nothing.
 
Only last week, many seniors in the party had suggested that the ministers be pulled out from the Union cabinet as a mark of protest against Sonia Gandhi congratulating AIADMK leader J Jayalalithaa on her victory.
 
Congress activists in Tamil Nadu admit there was a sense of shock and betrayal among DMK cadres in the run-up to the April 13 assembly elections over the arrest of former telecom minister A Raja in connection with the 2G spectrum scam. It is now boiling over into a deep resentment and anger against the Congress with the arrest of  Kanimozhi on Friday.

Stung by the pointed observations of Congress leaders and cadres that their party's candidates had faced a wash-out in an anti-DMK avalanche, Team Karunanidhi has been aloof towards the ally. But it was further jolted by Sonia greeting Jayalalithaa last week and on Friday, the DMK which was hoping that Kanimozhi would not be arrested, was dealt a body blow when her bail plea was rejected.

K V Thangkabalu, who resigned recently as TNCC chief, owing moral responsibility for the party's drubbing at the polls, said the DMK has taken the development in its stride as it was categorical that the case should be dealt with legally. "There is no difficulty in the Congress-DMK friendship and the DMK has remained our valued partner since 2004," he said.

Former TNCC chief  E V K S Elangovan said: "It is time the Congress high command took measures to strengthen the party in Tamil Nadu after the electoral defeat and now the arrest of Kanimozhi."
 
Elangovan, who had been opposing a tie-up with the DMK for the polls, also said: "Kalaignar (Karunanidhi) who claimed he was dedicated to the development of Tamil Nadu has shown his true colours as a father who dotes on his daughter rather than as a leader of a party and the state."