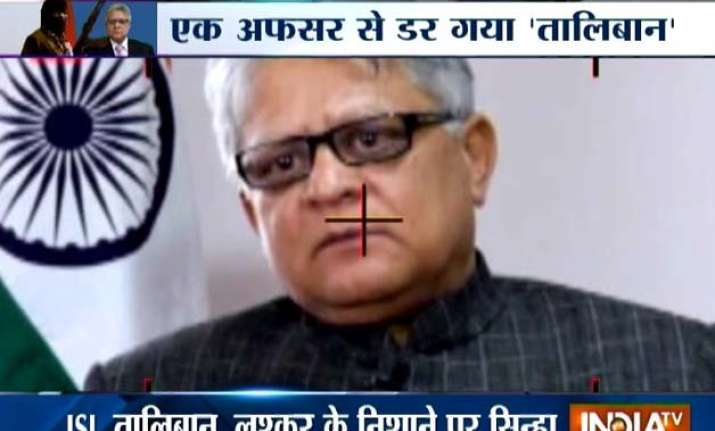 New Delhi: Amar Sinha, India's envoy to Afghanistan, is tops the hit list of terrorists in Afghanistan.
MoS for External Affairs Gen V K Singh (Retd) said that intelligence agencies have warned Sinha against any laxity in his security as it may  invite attacks on him.
"Amar Sinha has been asked not to go outside of his security cover.. he has been asked to carry bullet proof jacket always," he said.
Sources said that Wednesday night blast at a guest house in Kabul was aimed at targeting Sinha. Four Indian nationals and one American national were among 9 killed when the militants stormed a guest house at around 9 pm (IST).
This was not the first attempt by terrorists to kill Sinha. Earlier, Taliban, ISI and Lashkar had tried to target Sinha.
Wednesday's attack was the fifth against Indian nationals in Afghanistan and the most recent since the May 2014 attacks in which four gunmen attempted to storm the Indian consulate in Herat.
Two years ago, Pakistani spy agency ISI had plotted to kill Sinha. In 2013, it had contacted Taliban's Haqqani network for the same and given Rs 10 lakh to two militants for executing the plan.
In last 9 years, seven attacks have been made at Indian High Commission in Afghanistan. It is believed that some of them were specifically aimed at Sinha.