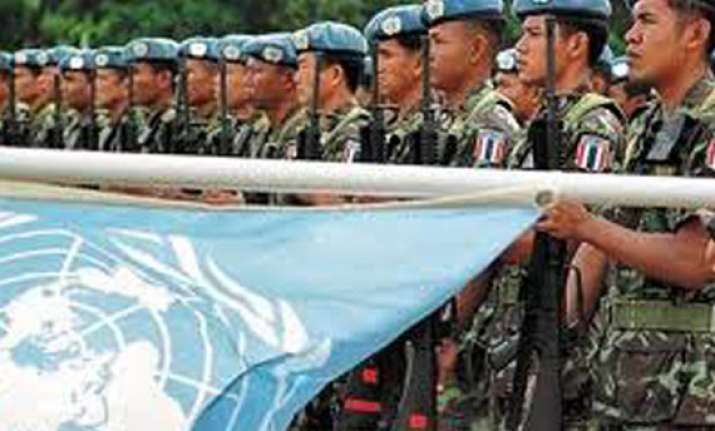 New Delhi, Feb 14: India and the United States have begun exploring an agreement in the area of training of United Nations peacekeepers.
At a meeting of India-US Joint Working Group on UN Peacekeeping in Washington Wednesday, the two countries advanced a number of goals laid out in the Declaration of Principles the Joint Working Group agreed upon in 2011.
The Joint Working Group continued in-depth consultations on UN peacekeeping issues, and explored an agreement on a set of Principles of India-US Cooperation in the Area of Training UN Peacekeepers and institutional arrangements between their peacekeeping institutions, an official statement said.
The Indian delegation was led by Ministry of External Affairs Joint Secretary for United Nations Political Affairs Pavan Kapoor and comprised of officials from Ministries of External Affairs, Defence and Home Affairs.
The US delegation was led by Assistant Secretary of State for International Organisation Affairs Esther Brimmer and had officials from the Departments of State and Defence.
Both sides welcomed the open and comprehensive nature of the discussions and agreed the talks helped advance their shared commitment to supporting and strengthening UN peacekeeping operations, and their mutual interest in assuring the success of the missions.
The 11th meeting of the Joint Working Group will be held in New Delhi next year.