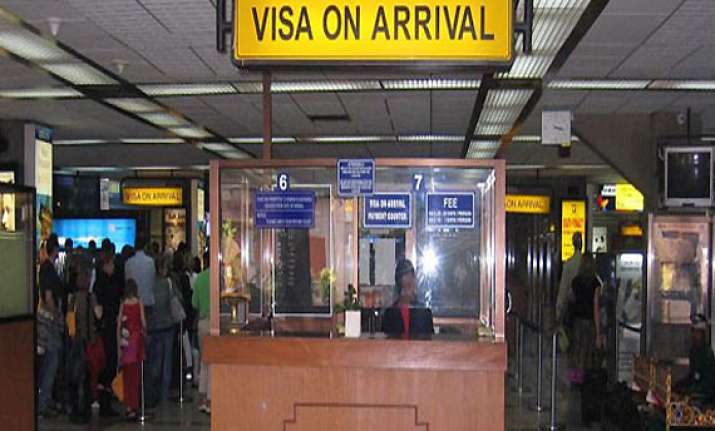 New Delhi: India has initiated the process for making it a more tourist friendly destination, which includes extending on arrival visa for 40 more countries, simplifying online visa and attracting senior citizen foreign visitors.
The consensus was brought on these issues during a high level meeting convened here today by the Planning Commission.
"There was a consensus about initiating the process to make India a tourist-friendly country and extending the on-arrival visa facility to around 40 more countries," Planning Minister Rajeev Shukla told PTI.
The minister said: "All officials, including the National Security Advisor (Shivshankar Menon), were of the view that India should do this as it would help in garnering more foreign exchange when government is battling the problem of burgeoning current account deficit as it would help in earning foreign exchange."
Besides Commission's Deputy Chairman Montek Singh Ahluwalia, others who attended meeting include, Foreign Secretary (Sujatha Singh), Tourism Secretary (Parvez Dewan), Additional Home Secretary and representatives from the Intelligence Bureau and the PMO (Prime Minister's Office).
The countries for which visa on arrival facility would be extended include the US, the UK, Canada, Brazil, Australia, the UAE and Saudi Arabia, Germany, France, Italy, Swedan, the Netherlands, Switzerland, Spain, Belgium, Austria, Denmark, Poland, Norway and Ireland.