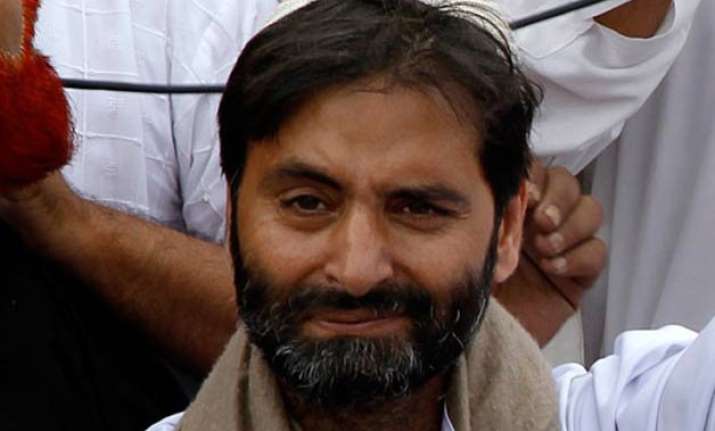 Srinagar: Separatist JKLF chairman Mohammad Yasin Malik held a rally in the PDP bastion of Anantnag in south Kashmir, saying dialogue between India and Pakistan will not resolve the Kashmir issue unless the two countries have an intention to do so.
"When there is no intention to resolve Kashmir issue, what are dialogue and negotiations meant for?" he said addressing the rally in Anantnag town, 52 kms from here, yesterday.
Malik said there was a lot of hue and cry for dialogue and negotiations. "It is our faith and belief that only peaceful negotiations and dialogue can resolve issues and disputes but for achieving this goal the parties involved in the process have to first show sincerity".
He said if any nation believes in dialogue process and wants to resolve issues, it first tries to convince its own people about it.
"But in this case, the Indian government from Prime Minister down to ministers—whether it is talking with Pakistan or Kashmiris—is engaged in hard-line rhetoric," Malik said.
The separatist leader said the Indian leaders were publicly pledging not to give any concessions on Jammu Kashmir.
Malik alleged every pro-India party and politician of Jammu and Kashmir is a "stooge" whose only job is to safeguard the interests of India.
"Today those people who ignored our boycott call and voted for so-called 'keep out BJP rhetoric', should be feeling ashamed after watching the same politicians who made noises of BJP danger during election sharing power with same BJP," he added.