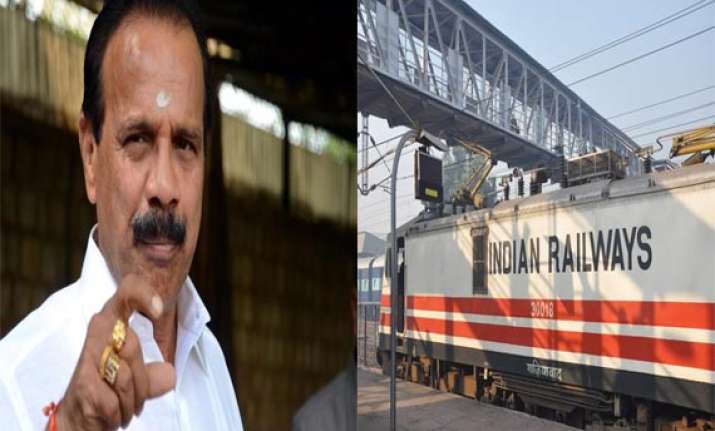 New Delhi: Describing the PPP mode as a necessity, Government today allayed apprehensions over allowing FDI in the Railways and said it will help big ticket projects like high-speed corridors and freight corridors.
Railway Minister Sadananda Gowda also answered questions over the feasibility of bullet trains proposed in the Rail Budget, saying those projects would be funded through bilateral agreements and FDI without putting any burden on the common man of the country.
The Rail Budget was approved by the House though voice vote.
"There need not be any apprehension that the FDI would do some harm. FDI will be brought in such a manner that it will be used only in infrastructure development and not in operations," he said in reply to a debate on the Budget.
The FDI will be used in big ticket projects like development of high-speed corridors, suburban corridors and freight corridors, he said.
Gowda said the growth in Railway infrastructure will fuel the growth of manufacturing in the country.
Responding to the attack by various parties over 14.2 per cent hike in passenger fare and 6.5 per cent increase in freight charges effected ahead of the Rail Budget, the Minister said it was the decision of the previous UPA government which the current dispensation implemented.
Talking about demands made by various members for rail projects in their respective states, Gowda said he desisted from announcing any new projects as several projects are still incomplete.
"My focus is to ensure completion of those ongoing projects," he said.