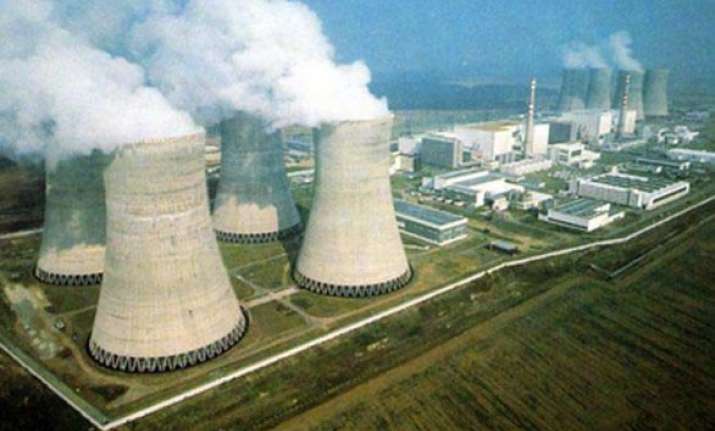 Chennai:  Atomic power plant operator Nuclear Power Corporation of India Ltd. (NPCIL) is hoping to load the real fuel in the second 1,000 MW plant being set up at Kudankulam around June, said a senior official on Wednesday.
"The hot run is on and is progressing smoothly. The hot run was started on February 28 and we have done flushing of the steam lines. To load the fuel in the reactor we have to get two more permissions from AERB (Atomic Energy Regulatory Board)," R.S.Sundar, site director, Kudankulam Nuclear Power Project (KNPP), told IANS over phone.
He said the two AERB's permissions needed are for opening the reactor pressure vessel and loading the real uranium enriched fuel bundles in the reactor.
Sundar said: "We are hopeful of loading the real fuel around June this year."
Prior to the loading of the fuel bundles, dummy fuel bundles have to be removed from the reactor. Dummy fuel assemblies, made of lead instead of uranium, are the exact replica of the actual nuclear fuel assemblies, both in dimension and weight.
The NPCIL is setting up two 1,000 MW Russian reactors at Kudankulam in Tirunelveli district, 650 km from here.
The first unit attained criticality, which is the beginning of the fission process, July 2013.
Subsequently it was connected to the southern power grid in October 2013 but the commercial power generation began only December 31, 2014.