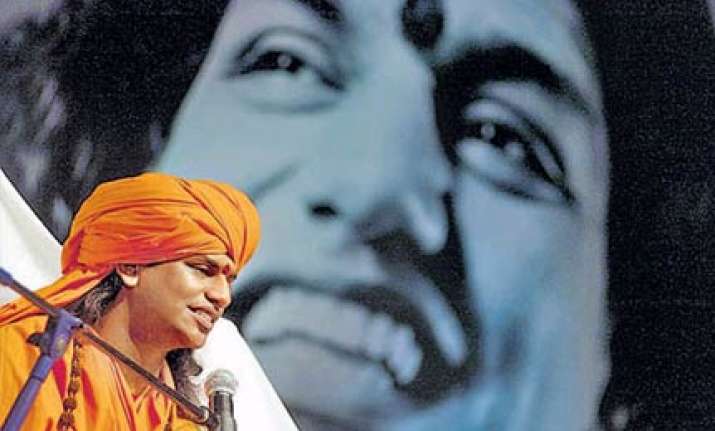 The Ramanagaram district police in Karnataka have formed a team of officers and personnel to trace tainted godman Swami Nithyananda Paramahamsa, who runs a dhyanapeetham at Bidadi.
District superintendent of police SB Bisanahalli said that a first information report (FIR) had been registered against the swami at the Bidadi police station, based on the ones filed by the Chennai and Coimbatore police, reports DNA.
"The fresh FIR was filed after the FIRs registered by Tamil Nadu police were translated into Kannada. It was filed under sections 295 (a), 420, 376, 377, 506 (b) and 120 (b), based on a complaint filed by K Lenin of Athur in Salem district. In his complaint, Lenin had accused Nithyananda of misbehaving with women and forcing them into performing 'indecent' acts with him," the officer said. The police team will be headed by deputy superintendent of police (Ramanagaram sub-division) Devaraj.
The district police officers said that they would be tracking the movements of the godman, who was yet to be traced. "We will despatch the team to various places where the swami is believed to be hiding," an officer said.
Police said that they would question some of the ashram inmates in Bidadi to get more information, which could be used as evidence against the godman. "However, we still have not decided if we should arrest Nithyananda. We will let the law take its course once the swami is traced," another officer said.
The police will have to record Lenin's statements before proceeding ahead with the case. Besides filing a complaint that resulted in a case being booked against Nithyananda by the Chennai police, Lenin had also handed over a CD containing "raunchy" bedroom scenes of Nithyananda and a Tamil actress to the police commissioner of that city.
On Wednesday, there were speculations that the case may be handed over to the Crime Investigation Department (CID)because, as an officer put it, "the case had inter-state ramifications." Meanwhile, the swami kept mum as he had reportedly gone on a maun vrath.