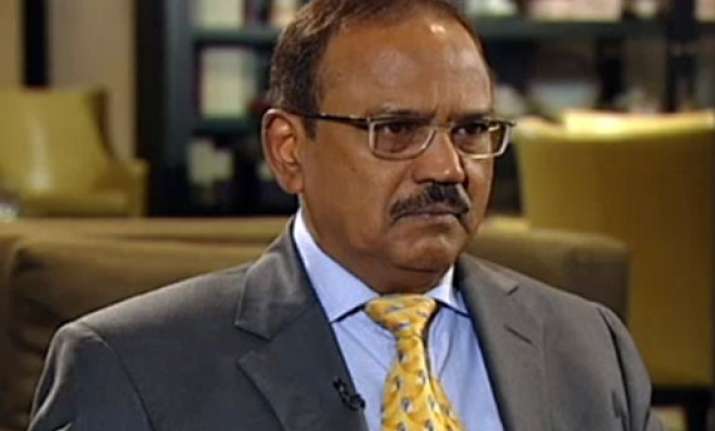 New Delhi: The former Intelligence Bureau director Ajit Doval will be the new national security adviser.
Officials said papers for Doval's appointment had already been moved. He is one of the first key appointments of the Narendra Modi government.
He is widely known to be amongst the very best Intelligence officers India has ever seen and is an IPS officer from the 1968 batch of the Kerala cadre.
He was actively involved in the Mizo conflict, Punjab conflict, and Kashmir issue.
Doval was India's main negotiator with the hijackers of Indian Airlines flight IC-814 in Kandahar in 1999 and retired from his services on January 31, 2005 from the position of Director, Intelligence Bureau.
In January 2009, he was chosen by the Government of Karnataka as its Security Adviser and his writings have been published widely in International journals, domestic and international media, and he is known for its clear insight and vision for Indian and global security issues.
He has spoken extensively nationally and internationally on strengthening Indian security apparatus and closer cooperation amongst security forces globally.
Currently, he is the Director of the Vivekananda International Foundation set up by the Vivekananda Kendra.
A strong advocate of a centralized organization to manage Indian counter terrorist strategy and execution, Doval has spoken and written widely on the creation of the National Counter Terrorism Center (NCTC).