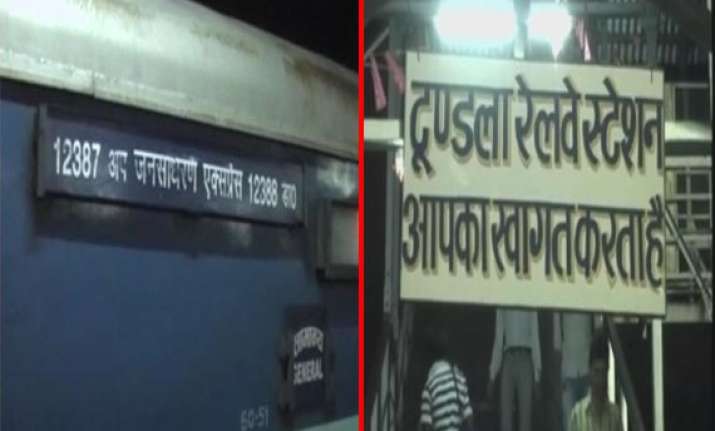 Firozabad, UP, Jun 19: Five railway passengers lost their lives on Tuesday night as they jumped from the Jan Sadharan Express going from Patna to New Delhi, and were crushed by a Rajdhani Express coming from the opposite direction near Firozabad.
The stampede was caused by a false rumour circulated aboard the Jan Sadharan Express about a fire in one of the coaches. The train was then crossing Jaswant Nagar Balarai railway station.
Passengers in panic began to jump from the train, and several people were crushed by an oncoming Rajdhani Express from the opposite direction.
Five passengers died on the spot, while two others were critically injured.
Railway staff took the bodies of three passengers to Tundla railway station, while the bodies of two others are lyig with Jaswant Nagar Govt railway police.