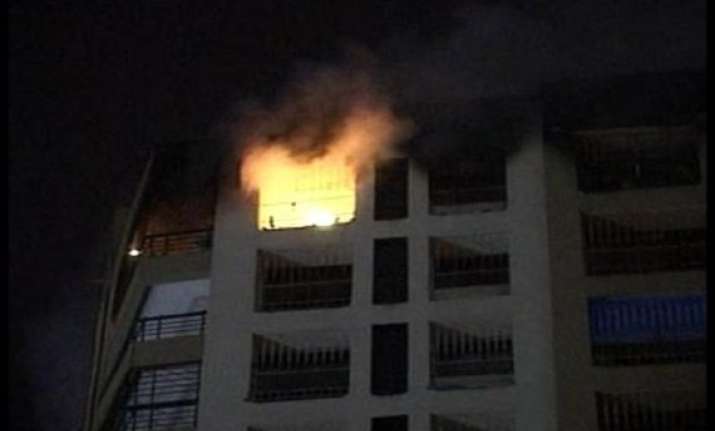 Mumbai: A fire broke out in a four-storey commercial building in suburban Bandra here this morning, but no casualties were reported.
According to the fire brigade officials, the fire broke out on the fourth floor of VN Sphere Mall on Linking Road in Bandra, and later spread to the terrace of the building.
"We got a call at around 7.30 AM that a fire has broken out....we sent five fire engines and as many water tankers.
The fire was brought under control after two hours," a fire brigade official said.
The cause, apparently, was a short circuit at a restaurant on the fourth floor. A makeshift tent on t e terrace also caught fire.
"Fortunately there were no casualties as the fire broke out early morning when there was no one in the building," the official said.