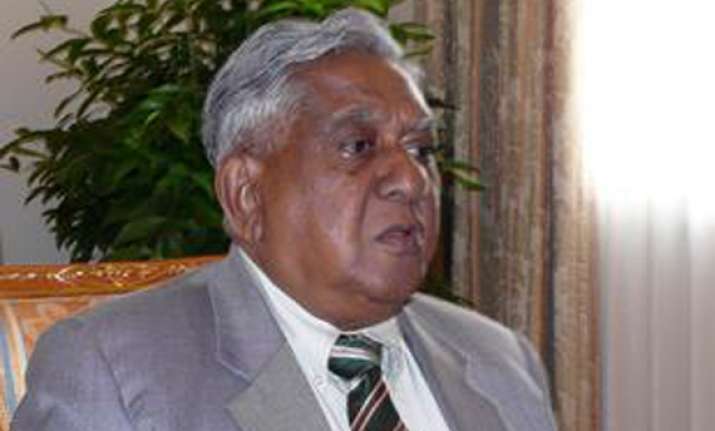 New Delhi, Apr 29:
Former Singapore President S R Nathan has been conferred the prestigious Pravasi Bharatiya Samman award in recognition of his contribution in building closer links with India.
The award, considered as the highest honour conferred by the government on foreign nationals of Indian origin, was presented to Nathan by Overseas Indian Affairs Minister Vayalar Ravi at a function in Singapore yesterday.
The function was attended by officials of Singapore Government, a large number of prominent Indian nationals and Indian origin people in Singapore.
The Pravasi Bhartiya Samman is generally presented at Pravasi Bhartiya Divas -- the annual event organised to connect with the diaspora community.
Nathan could not travel to Jaipur where the event was organised in January this year.