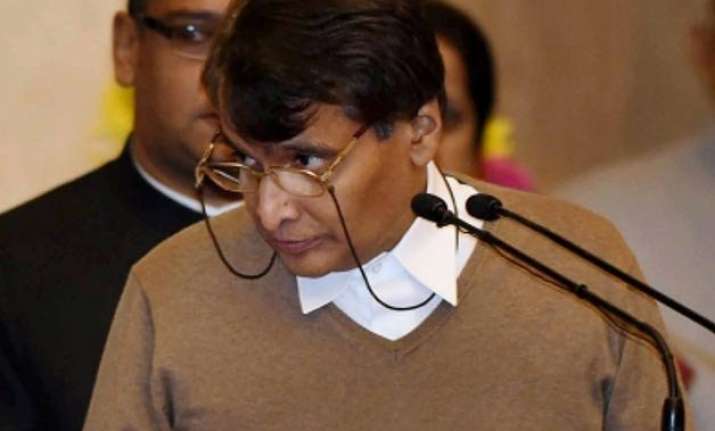 New Delhi: Prime Minister Narendra Modi may be a bitter critic of Indira Gandhi for imposing Emergency in the country but he seems to have appreciation for some of the practices followed during that period.
In an interesting development that is bound to raise eyebrows of both his political friends and foes, Prime Minister's Office (PMO) has asked the Railway Ministry to follow the same pattern as was followed during emergency when the trains were on time.
PMO is believed to have  pulled up the Railway ministry for consistent delay in running of trains  and has asked Suresh Prabhu, the concerned cabinet minister, to ensure punctuality in trains.
PMO was receiving complaints from the passengers in this regard for quite some time. Such complaints received by the PMO were being forwarded to the Railway Ministry on a regular basis following which the PMO called up Prabhu and told him to follow the same pattern as was followed during emergency when the trains were on time.
Interestingly, after PMO's intervention, the traffic officials actually dug out parliamentary speeches and records of the emergency to find out if the trains were actually on time in that period or it was just a myth.
Clarifying its stand on the PMO's intervention, Member Traffic Ajay Shukla said, "It's my duty to ensure regular monitoring of punctuality of trains. Slackness in the system has to be corrected. Our trains are running on time than they were ten days back. It shouldn't be linked to any order from the PMO."
However, Manoj Sinha, Union Minister of State for Railways, has denied receiving any letter from PMO in this regard.
"We haven't received any such letter from PM," said Sinha.
"But Railways has always been a subject of interest for PM, so he did ask us about it in a personal conversation," added Sinha.