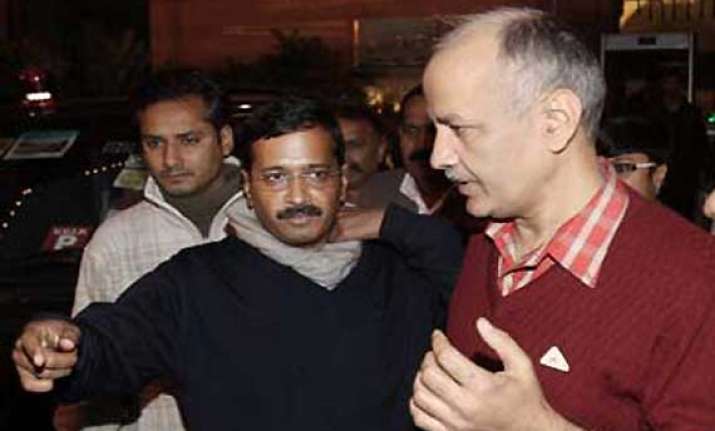 New Delhi: A high voltage drama was seen at ex-Delhi CM Arvind Kejriwal's residence where homeguards demonstrated demanding regularization of their service.
According to them, Kejriwal had promised to regularize them two days back but he ditched them.
In an attempt to pacify them, Manish Sisodia came out and promised to regularize their jobs next time when AAP will get 56 seats.
But he had to return back after getting snubbed by the homeguards who reminded him of Kejriwal's promise.
As per them, contract of 4200 home guards is going to end on 17th February and Arvind has betrayed them by his false promise.