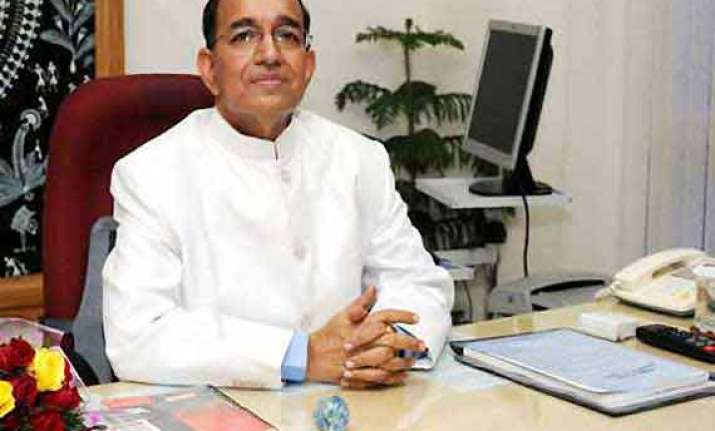 Ranchi: Chief Election Commissioner V S Sampath yesterday asked security forces to follow standard operative procedures (SOP) during the forthcoming assembly elections in Jharkhand.
"The security forces require to follow SOP or do's and don'ts (so that) there will be ordinarily no problem," Sampath said at a press conference here.
"We had (separate) meetings with IGs, DIGs, district deputy commissioners, superintendents of police, Chief Secretary, Home Secretary and other senior officials," said Sampath, who was on a two-day visit to Jharkhand to review the yet-to-be announced assembly elections.  
Stating that the SOP would be given to the security forces during deployment, he said "officers were asked to ensure violence-free and peaceful polling."
He said the EC would take it up with the Home Ministry to get maximum forces for conducting elections in the state but added whatever security forces were available should be judiciously deployed.
Some political parties yesterday complained that there had been excess deployment of forces in urban areas during April Lok Sabha polls while there was thin presence at places where forces were genuinely required in adequate number.  
"It (the complaint) may be correct or incorrect. We have asked the officials to have a thorough survey for (to ensure)judicious deployment," Sampath added.  
On political parties request for flexibility in the strict defacement act, Sampath said Bihar had amended the act and Jharkhand government could consider it.
"There will be single window system for candidates to obtain permission for (whatever) clearances (in the run up to the elections," the CEC said.
He said officials were asked to keep a strict vigil on "proxy candidates" so that they did not take undue facilities as per the law.
Some political parties yesterday reportedly drew the attention of the CEC that big parties had taken advantage from proxy candidates' facilities during the Lok Sabha elections and it should be checked during the upcoming assembly elections.