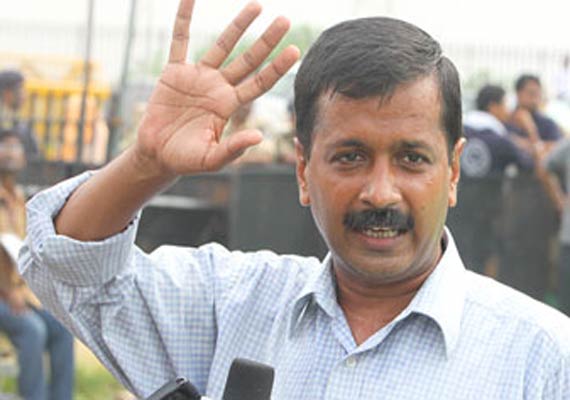 New Delhi, Mar 26: As leaders cutting across party lines objected to Team Anna's language against MPs, activist Arvind Kejriwal today claimed that the current Parliament has a "serious problem of credibility" as there are 162 lawmakers having criminal records.
He said punishing Team Anna for "flagging" certain issues will not help solve the problem, and the activists were ready to be punished if the MPs feel that the honour of Parliament will grow by punishing the activists.
Reacting to the sharp criticism faced by Team Anna in Lok Sabha for its language, he said, "Parliament should recognise the problem. If people are losing faith in Parliament, then it is a serious problem of credibility. They should do introspection."
He said he was also worried about the state of affairs in Parliament and noted that with 162 members with criminal records, no one can expect that Parliament would pass a strong Lokpal as it would end in jailing these MPs.  
"Can you expect that this Parliament with as many MPs with cases will allow the passage of a strong Lokpal?" he asked.
"When Rajneeti Prasad tore the Lokpal bill, no one objects. When Women's Bill was tore, no one objected. Chairs are hurled and mikes are thrown in Parliament but no one objects. MPs are bought and is it not denigrating Parliament?  "...I haven't said anything wrong. I am worried about Parliament," he claimed, adding that 1,176 MLAs were also have cases registered against them.
He said that the parties which nominated these lawmakers have actually insulted Parliament and not Team Anna. Kejriwal said MPs should introspect why people were losing faith in Parliament.
Claiming that it was unfortunate that leaders were speaking against Team Anna and it will not solve the problem, he said they leaders cannot stop people's anger.  
When asked about losing support of political parties by attacking them, he said it is the duty of Parliament to pass laws.
He said he was not painting all the MPs with a single brush and that he had clearly talked about 162 MPs who were facing criminal cases. "There are good MPs but their voices are feeble."
Asked whether he was ready to face another privilege notice, Kejriwal answered in the affirmative and said that this will not help the case.
He also supported Army Chief V K Singh who has claimed that a lobbyist had offered him a bribe of Rs 14 crore, saying that Gen Singh was targeted because he fought against corruption.