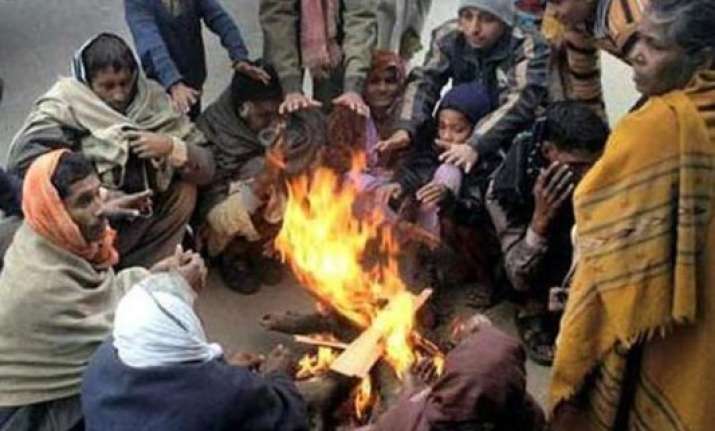 Patna: Intense cold conditions on Thursday continued unabated in Bihar and there will be no respite for next four to five days, a meteorological official here said.
Met director R.K. Giri said people continued to shiver and more or less same condition will remain in next few days in the state.
"Biting cold condition will continue to sweep Bihar and people will get respite after four or five days only," he said.
Giri said icy winds and cloudy skies have increased the problem and forced people to remain indoors.
Giri said Gaya recorded the minimum temperature of 5.2 degrees Celsius and maximum temperature of 18.3 degrees. "Gaya remained coldest in the state," he said.
He said Patna recorded minimum and maximum temperatures at 9.4 degrees Celsius and 15.9 degrees Celsius respectively.
Dense fog forced reschedule of many flights at Patna airport. Fog also disrupted railway traffic with most of the long distance trains, including the Rajdhani Express, running several hours late.