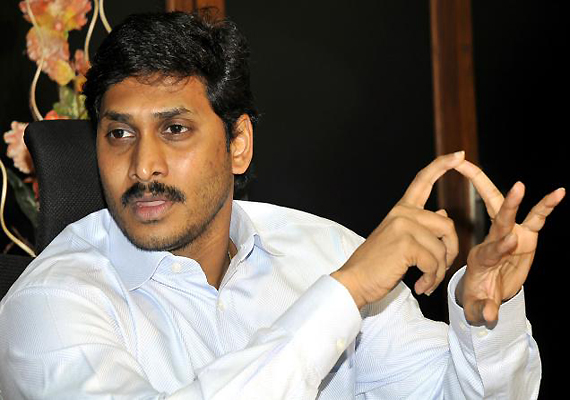 Hyderabad, Mar 31: The CBI today filed chargesheet against Kadapa MP and YSR Congress chief Y S Jagan Mohan Reddy and 12 others in an alleged disproportionate assets case.  
The Central agency filed its chargesheet against Jagan Mohan Reddy, his financial advisor Vijay Sai Reddy and 11 others, including individuals and firms, in the special CBI court here.
Jagan Mohan Reddy has been charged with offences under different provisions of Prevention of Corruption Act. There is no allegation under IPC sections, defence council Ashok Reddy said.
"CBI has charged him with aiding his father," he claimed.  In its 68-page chargesheet, the CBI has cited 263 documents and 66 witnesses.
Jagan Mohan Reddy has been named as the prime accused, followed by Vijay Sai Reddy and suspended IAS officer B P Acharya and Jagati Publications, which runs Sakshi newspaper, as the co-accused.
Vijay Sai Reddy has been charged with offences of criminal conspiracy, cheating and under other provisions of IPC.  
In August 2011, the CBI, in its FIR against Jagan Mohan Reddy and 73 others including Vijay Sai Reddy, had alleged that various investors, who are beneficiaries of public properties, licenses among others invested in the companies promoted by Jagan at very high premiums as a quid-pro-quo to the favours doled out by former Andhra Pradesh Chief Minister late Y S Rajasekhar Reddy under his son's influence.  
Out of the 13 accused, only Vijay Sai Reddy has been arrested so far and is currently under judicial custody.