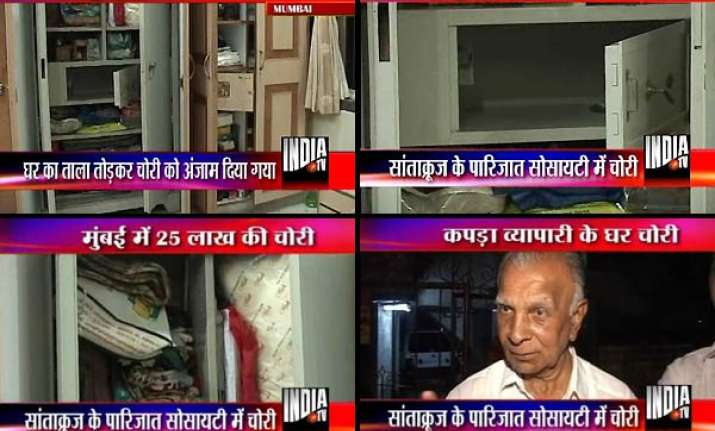 Mumbai, Jun 10 : Cash and jewellery worth around 25 lakh were allegedly stolen from a cloth merchant's home in Santa Cruz, Mumbai on Thursday, police said.

Cloth merchant Mohanlal Shah lives with his son in Parijat Society in Santa Cruz. On Thursday, he left for his shop at around noon with his son and returned  at around 10 pm to find the entire place ransacked.

The father-son duo was shocked when they saw  the main door lock broken. All the cash and jewellery was missing from the wardrobe.

Mohanlal told police that around Rs 4.75 lakh cash, along with 1.25 kg of gold jewellery and some silver jewellery were stolen.