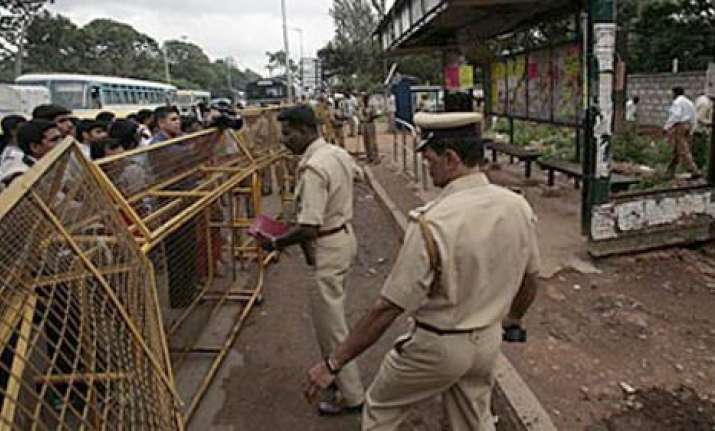 Bangalore, Oct 28 : A rowdy-turned-BJP-party worker was hacked to death in broad daylight by a gang of armed miscreants in New Yelahanka town yesterday, reports MidDay.
Vajresh (29), a follower of Yelahanka MLA HR Vishwanath had many criminal cases pending against him.
Vajresh had shifted his business to real estate and was actively involved in party activities. The incident occurred when Vajresh was going to Vishwanath's office with his friend after having snacks at a hotel.  
An armed gang of five intercepted him in a car and hacked him to death in full public view. The attack was so vicious that Vajresh's head and both hands were severed.
Preliminary investigations have revealed old rivalry behind the murder. Vajresh had an inter-caste marriage three months ago, against his parent's wishes.
They are not ruling out the possibility of real estate mafia behind the murder. "He had a tiff with a local gang during a Ganesh procession a few days ago," the police said.