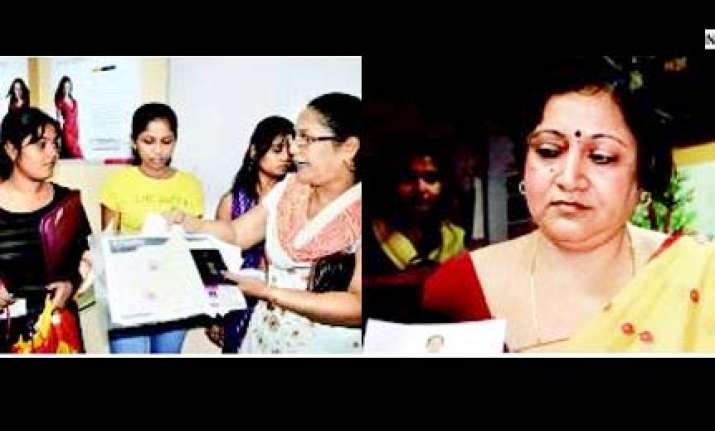 Mumbai: There was high drama and plenty of tension on the Thane premises of Frankfinn Air Hostess Training Institute on Thursday, when the centre's head, Reena Sharma, was gheraoed by a mob of almost 100 girls, reports Mirror.  
The problem started when three students, family and a political party's student wing activists in tow, barged into the institute premises. They said the girls did not get job placements despite promises made during admission.
On her part, Sharma said the girls were unsuccessful because their height, and spoken English, were not up to the mark.  
Sharma said, "The girls do not fulfil the air hostess criteria. They not getting jobs is not the institute's fault as our instructors tried very hard to train them. Beyond this, I don't want to say more."     
However, the girls and their parents say the institute has cheated them as they were not sent for even one job interview.  
One of the affected students, Vaishali Gaikwad, said, "I joined the institute in 2007-2008 and paid Rs 1.5 lakh fees. They had promised me that after the completion of the course, I will get a job within 18 months. But neither did the institute send us for any job interview nor did I get any call. During this period, I lost my father and my mother made ends meet by doing stitching jobs."     
Another student, Diksha Aling, said, "If we were not up to the mark, why were we not rejected during the admission process? Why did the institute show us presentations and promised us personality-enhancement courses? Our time and fees have gone down the drain."     
On Thursday, the police stepped in to ensure there was no violence on the premises. PSI R B More of Thane Town police station said, "The three girls -- Rehana Khan, Diksha Aling and Vaishali Gaikwad -- approached us and we went to the institute, which has agreed to refund the fees."