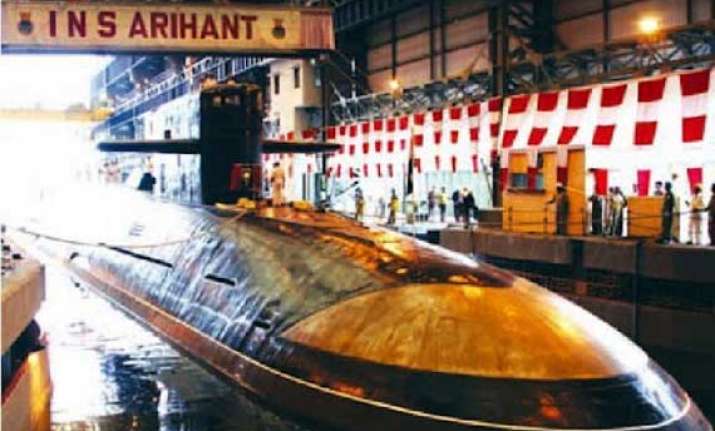 Visakhapatnam (AP): One labourer died and two others were injured on Saturday night when the lid of a hydraulic tank fell on them at an under construction Arihant class submarine.
24-year-old Amar died  on the spot while Ajmad Khan and Vishnu were seriously injured and admitted to a hospital in the city.
The incident took place when the pressure of the hydraulic tank of the Arihant class submarine was being tested and the tank's lid fell on the workers of L. and T  at Building-5 of the shipbuilding center.
Vishnu, one of the persons who were  injured, said: "This happened today afternoon when I was working there inside.
" After hearing the sound, I went inside and while going  down the ladder  I fell down. I did not know what happened soon after."
The mishap occured at the Navy Ship Building Centre  when a small explosion occurred during the testing of a hydro tank of Arihant class submarine.  
Defence Research Development Organisation (DRDO) officials; however, say that the tank's lid fell on the workers. 
The injured have been admitted to the hospital and are being treated. 
The nuke submarine was a follow-up of the Navy's warship INS Arihant. 
Officials said that the INS Arihant submarine was safe and the project has not been affected by the accident.
An inquiry has been ordered into the incident. 
The accident follows several submarine accidents in the past few months, including leakage of deadly gas in an under-construction destroyer warship in Mumbai that killed an officer.  
Admiral D. K. Joshi resigned as Navy chief last month, taking moral responsibility for the series of accidents.