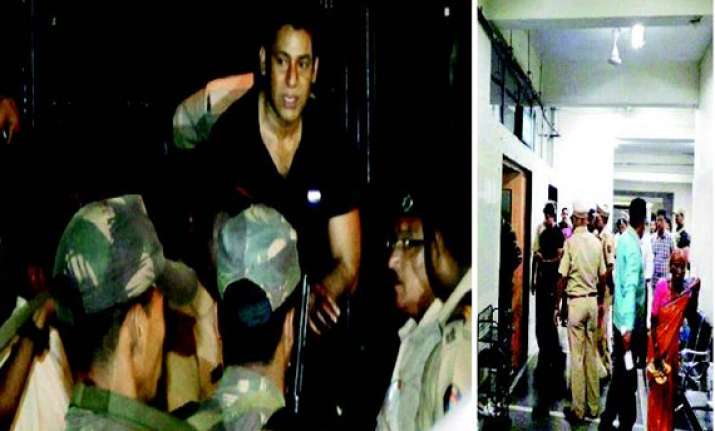 Mumbai, June 28 :  A day after gangster Abu Salem was shot at in Taloja jail, four security personnel were today suspended pending a high-level probe even as his lawyers are planning to move Portuguese authorities for his repatriation.
An attempt to murder case was also registered against his assailant Devendra Jagtap alias JD.
Underworld don Dawood Ibrahim, hiding in Pakistan or Dubai, is  supposed to have masterminded this attack. Chhota Shakeel, a  prominent member of Dawood's gang phoned Times of India on  Thursday night to claim responsibility for the attack.
State's Home Minister R R Patil said Additional Director General (Prisons) Meeran Borwankar will hold an inquiry into the incident and officials found responsible for the lapse would face action, including dismissal from service.
"Responsibility for the incident will be fixed and stringent action, including dismissal from service, will be taken against those found guilty," Patil said.