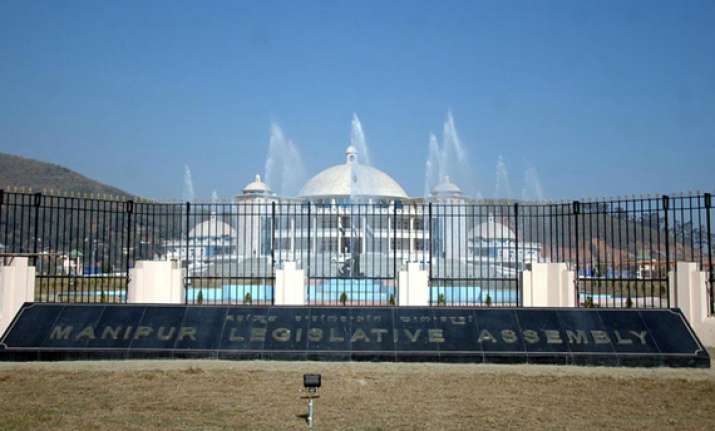 Imphal, Jan 15: Two hundred and seventy nine candidates are in the fray for the January 28 Manipur assembly polls after scrutiny and withdrawal of papers by contestants, election officials said today.

Altogether 298 candidates had filed nomination papers till the January 11 deadline. The candidature of eight aspirants was rejected during scrutiny the following day, while 11 candidates withdrew their papers yesterday, they said.

The main parties who have put up candidates in the polls are Congress (60), Trinamool Congress (48), Manipur State Congress Party (31), CPI (24), NCP (22), BJP (19) and Manipur People's Party (14) among others.

Prominent candidates in the fray include Chief Minister Okram Ibobi Singh contesting (Thoubal constituency), former vice chancellor of Manipur university Ng Bijoy (Khurai) and Forest Minister Th Debendra (Jiribam). 

Official sources said all the candidates have been provided adequate security, including paramilitary forces, to enable them to campaign for the elections. 

In view of the threat from insurgents, the candidates were asked not to campaign at night. 

Urging the people to cast their votes without fear, Chief Electoral Officer P C Lawmkunga said, "We are satisfied that people welcome the elections and want to exercise their franchise."

Besides the state armed police and forces, 350 companies of security personnel including 280 paramilitary forces would guard the state during the polls, officials said. 

More than 200 of the 350 companies have arrived and been deployed in the districts to work in tandem with the state police force, they said.

Police personnel from the neighbouring states would come in the next few days, they said.

Seven major insurgent organisations, which had formed a coordination committee, have been threatening Congress candidates and its workers by exploding bombs and grenades since January 8.

More than four persons have been injured and cars and houses destroyed during the explosions for which the groups have claimed responsibility.

In a statement here yesterday, the committee said no party should form pre-poll or post-poll alliance with the Congress, and if they did, they would meet the "same fate" as Congress.

It issued a list of Congress workers to media houses in the state late last evening to be punished for defying their diktat and for publishing it in the papers. 

On getting the information, the police seized the list from media houses, the sources said. 

Manipur has nine districts—four in the valley (Imphal East, Imphal West, Bishenpur and Thoubal) and five in the hills—Chandel, Tamenglong, Ukhrul, Senapati and Churachandpur.

Some militant groups have also asked the voters to boycott the forthcoming polls.