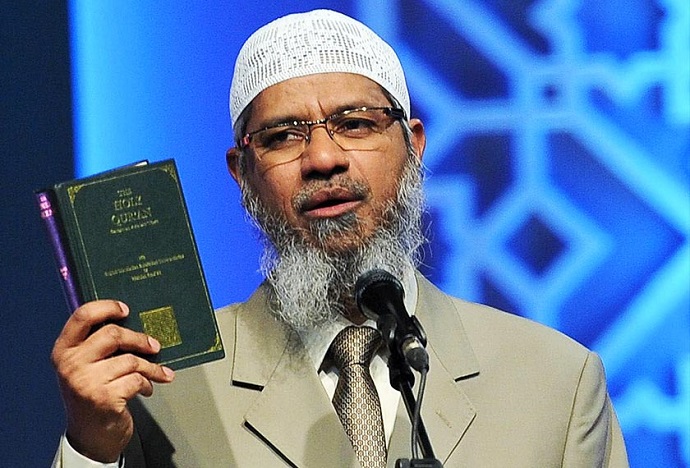 Controversial Islamic preacher Zakir Naik, who is said to be in Mayasia did not turn up to attend his father's funeral in Mumbai fearing arrest.
While there is no fresh FIR against Naik, the centre is preparing to declare his NGO Islamic Research Foundation an "unlawful organization" under the Unlawful Activities (Prevention) Act, reports The Times of India
His father Abdul Karim Naik(87), a physician and educationist passed away at his home here yesterday morning after suffering a cardiac arrest.
Born in Ratnagiri in coastal Maharashtra, Abdul Naik, a doctor, served as the president of the Bombay Psychiatric Society, a private organisation of mental health professionals, in 1994-95. He had also been active in the field of education.
Zakir Naik, who extended his stay abroad after running into controversy following allegations that some of those involved in the July terror attack in Dhaka drew inspiration from his speeches, was expected to visit the city soon to pay respects to his father, the associate said.
According to an official source in the Union Home Ministry, IRF will be declared an 'unlawful association' under the Unlawful Activities Prevention Act after investigations by the Home Ministry found it to be allegedly having dubious links with Peace TV, an international Islamic channel accused of propagating terrorism.