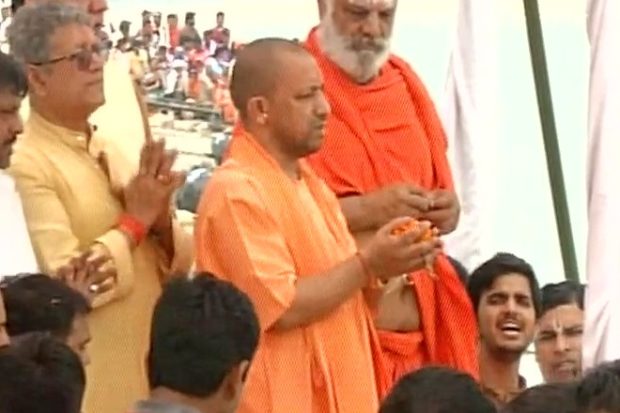 The Yogi Adityanath-led Uttar Pradesh government has proposed a "grand statue" of Lord Rama on the banks of the Saryu river in Ayodhya, a report said.
As per a press communique, the statute will be build at Saryughat after clearance from the National Green Tribunal.
According to the report, the proposal regarding this has already been presented to Governor Ram Naik as part of the state tourism department's initiatives to promote religious tourism.
Meanwhile, in a first, the BJP government is planning grand Diwali celebration in Lord Rama's birthplace with millions of diyas sparkling across the holy city as well as Saryu river.
"On Diwali, a grand programme will be held in Ayodhya in which sadhu-saints will also participate. I will also invite Governor for this," Yogi Adityanath had said.