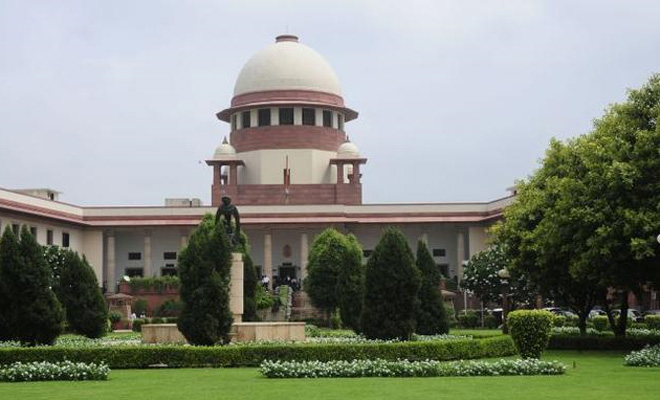 The Centre on Tuesday told the Supreme Court that it has agreed to setup 12 special courts to deal with 1,581 criminal cases pending against lawmakers, adding that Rs 7.8 crore has been allocated for the same. 
The government also sought some time from the top court to collect data on cases pending against elected representatives across the country, so it can better decide on how many special courts it needs to set up in total.
With 1,581 cases pending against lawmakers till 2014, the apex court had asked the Centre to prepare and present a plan for executive fast-track courts and earmark funds for speedy disposal of the cases. 
Records show that in 2014, 1,581 MPs and MLAs were facing prosecution in a mind-boggling 13,500 cases. 
On the setting up of special courts, SC Justices Ranjan Gogoi and Navin Snha emphasized the need to set up special courts by pointing out that on an average, 4,200 cases are handled by each of the 17,000 subordinate courts. 
During an earlier hearing, an SC bench pulled up the EC for not taking a stand on the issue and asked how the commission could afford to be silent on it.
"Is silence an option for you (ECI)? You must say either 'yes' or 'no' on whether you are supporting the petitioner. You are the ECI and here is a citizen of India who has come here to seek life-time debarment of convicted persons. Can you say I will be silent? No, you cannot," the bench had said.
In response, the EC had said that it has already recommended to the Centre to amend an existing law to incorporate a life ban provision against convicted lawmakers. 
The existing law calls for a six-year ban after the lawmaker has completed their sentence.
Meanwhile, the Centre said that the matter was under consideration, and that it was examining the recommendations of the Law Commission and Election Commission for imposing a life ban on convicted MPs and MLAs from electoral politics.
The Centre had told the top court that it is not averse to setting up special courts to try criminal cases involving politicians. It, however, contended that it was for the state governments to set up additional courts as the issue comes within their jurisdiction.
The hearing was over a PIL, filed by senior SC lawyer and BJP leader Ashwini Kumar Upadhyay, seeking to restrain convicted politicians from running and holding posts in political parties.
The plea claimed that now even a person who has been convicted for heinous crimes like murder, rape, smuggling, money laundering, loot, sedition, or dacoity can form a political party and become its president.
It also said that proliferation of political parties has become a major concern as Section 29A of the Act allows a small group of people to form a party by making a very simple declaration.