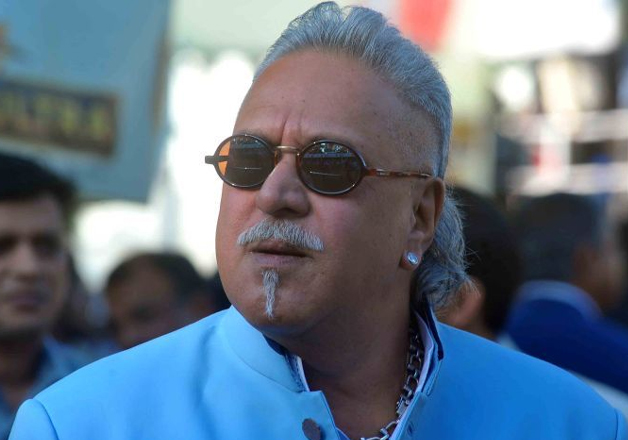 Moving a step further in bringing Vijay Mallya back to India from United Kingdom, Indian officials today held discussions with a five member British delegation. 
A five member British delegation met with its Indian counterparts in New Delhi today where they assured to extradite beleaguered liquor baron who is facing several cases including loan default and money laundering. 
"A new round of dialogue on matters related to Extradition and Mutual Legal Assistance was held between the officials of India and the UK in New Delhi on 20 and 21 February 2017," a statement by the External Affairs Ministry said. 
The MEA said that the Indian delegation was led by Joint Secretary, Consular, Passport and Visa, Ministry of External Affairs and had representatives from the Ministry of Home Affairs, Ministry of Law and Justice and investigating agencies, including CBI, Enforcement Directorate, and the state authorities concerned. 
The UK delegation was led by the Head of the UK Central Authority for Extradition and Mutual Legal Assistance, the UK Home Office and representatives from the Crown Prosecution Service, and the UK High Commission in New Delhi, MEA said. 
UK officials also assured India of action on Lalit Modi and Tiger Memon, a TV report said. 
"The meeting was held pursuant to the decision taken during the visit of the UK Prime Minister to India in November 2016 wherein the two leaders had directed that the officials dealing with extradition matters from both sides should meet at the earliest to develop better understanding of each countries' legal processes and requirements; share best practices, and identify the causes of delays and expedite pending requests so that fugitives and criminals should not be allowed to escape the law," the MEA statement said. 
Both sides held detailed and fruitful deliberations on the legal processes and procedures in either country and reviewed the requests for extradition and mutual legal assistance pending on either side. Both sides reiterated their determination to strengthen legal cooperation and expedite the pending requests. It was agreed that the Central Authorities of both the countries would review further progress in these cases every six month through Video Conference, it said. 
The meeting comes just weeks after India made an extradition request for Mallya, who is under investigated for money laundering charges in a case of alleged default of bank loan worth around Rs 900 crore.
In November, India had asked Britain to extradite nearly 60 people wanted by it, including Mallya, for bringing them back to face justice here.
The Indian list of wanted people was handed over to Britain during the bilateral talks between Prime Minister Narendra Modi and his counterpart Theresa May in November 2016.
Britain also had handed over to India a list of 17 people whose custody it seeks under the Mutual Legal Assistance Treaty or against whom Letters Rogatory had been issued.