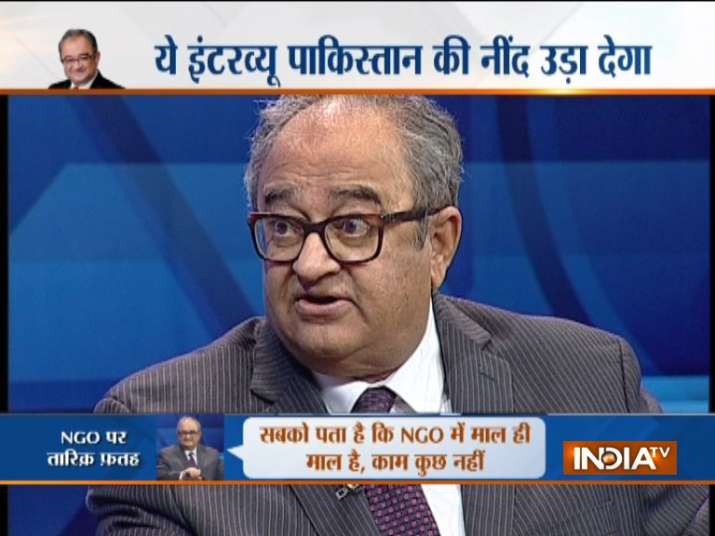 Pakistan-born Canadian author Tarekh Fateh has said that the real power in Pakistan lies in the hands of newly elected Prime Minister Imran Khan's third wife who is a "black magician".
In an exclusive interview to India TV, Tarek Fateh alleged that Imran Khan was never an intelligent person.
" Imran was known as "Im the Dim". "Im" for Imran and "Dim" for duffer. He was a dim out person," Tarek Fateh said.
He also alleged that Imran got entry into Pakistan cricket team in 1971 not because of talent but the pressure from General Niazi who was his uncle.
Tarek Fateh further said that Imran Khan was not a Pathan, adding such people could easy surrender their weapons.
Watch: Real power lies in hands of Imran Khan's wife, says Tarek Fatah
Launching a scathing attack on Pakistan, Tarek Fateh said that those subscribing to the "two-nation" theory can never be good people.
" They killed 50,000 of my Baluchi brothers using helicopters. They killed 30 lakh Bangladeshis," he said.
He also wondered why no body raised questions when five lakh Kashmiri pandits were thrown out of their own land.
Lauding the secularism of India, Tarek Fateh said," There is only one country where Muslims can cast vote and that nation is India. The world's first mosque was made in Kochin for which the land was donated by a Hindy king. Kashmiri Muslims need to expand their thinking." 
Watch: Pakistan is a part of Urdu-speaking Punjabis, says Tarek Fatah
Talking about the Ayodhya controversy, Tarek Fateh said that Muslims should construct the temple at the disputed land with their own hands.
Deploring the incidents of lynching, Tarek Fateh said that mob violence can't be justified under any pretext.
Watch: Muslims should themselves build Ram temple in Ayodhya
He also added that those people, who do not like India, should be sent to Pakistan. 
Watch: Imran Khan's exclusive interview with India TV