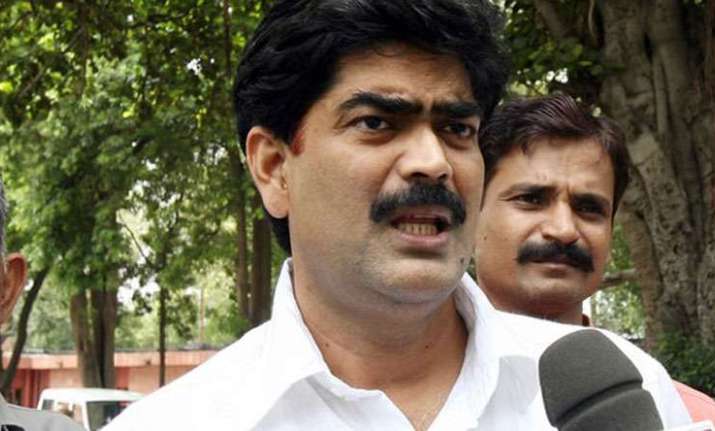 The Supreme Court today issued a notice to the Siwan strongman Shahabuddin after two pleas were filed against his bail in a murder case. The apex court, however, refused to stay Patna High Court's order of granting him bail and said that the matter will be heard on next Monday, September 26.
The court was hearing two petitions seeking cancellation of Shahabuddin's bail including one filed by the Bihar government and another by the family of the brothers whom the ganster turned politician was accused of murdering.
Chief Minister Nitish Kumar-led Bihar Government last week filed an appeal in the apex court, challenging the Patna High Court's order granting bail to Shahabuddin.
Senior Advocate Prashant Bhushan has also challenged the latest Bihar High Court order which recently granted bail to Mohammad Shahabuddin.
The petition has been filed by Bhushan on behalf of victim's family who was unhappy to see Shahabuddin walking out of the Bhagalpur jail.
A district administration official said the high alert was declared and heavy deployment of security forces was made following an intelligence report that warned of possible law and order situation if Shahabuddin's bail was cancelled. 
"All eyes are on the apex court," the official said.
The petitioner, Chandrakeshwar Prasad, alias Chanda Babu in his petition had alleged that his life was in danger following the release of Shahabuddin, who was earlier convicted for the murder of his two sons.
The Patna High Court had released Shahabuddin as the trial for the murder of Prasad's third son had not yet started.
Prasad had alleged that all his three sons were murdered at the behest of the strongman-turned politician, who is also the main accused in the murder of the third son.
The Bihar government had also moved the apex court against the Patna High Court's order granting bail to Shahabuddin, shortly after the apex court agreed to hear a plea by Prasad.
Justice Jitendra Mohan Sharma of the Patna High Court had on September 7 granted bail to Shahabuddin, who was released from Bhagalpur jail on September 10 after spending 11 years in prison.