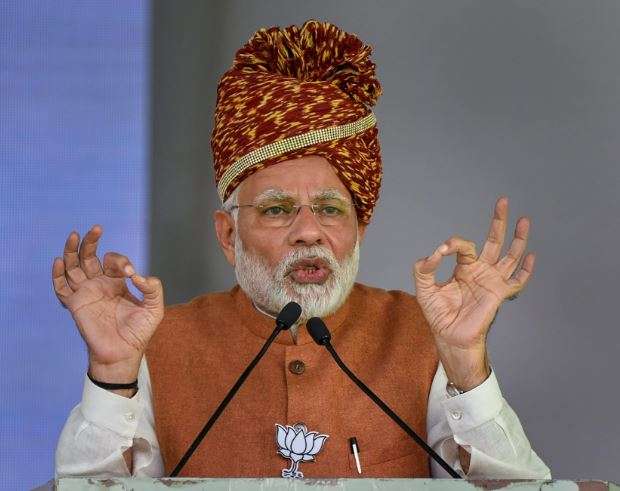 Prime Minister Narendra Modi on Friday took a veiled dig at the Gandhis and accused the previous regimes of deliberately not doing anything to alleviate proverty as it would have affected their vote bank.
Speaking at the inauguration event of 'Jagran Forum', organised by Jagran Media group, in New Delhi, PM Modi said, "People with big surnames came to power and went but no solution could be found to problems."
WATCH: PM Modi's full speech
Addressing the #JagranForum in Delhi. Watch my speech. @JagranNews https://t.co/OMuhyrW1px

— Narendra Modi (@narendramodi) December 7, 2018
PM Modi said the country had targets but lacked commitment and passion.
"If poverty was alleviated, how would the slogan of 'garabi hatao' be given ... it would hit vote bank politics," he said.
PM Modi has often referred Congress president Rahul Gandhi as 'naamdaar' and himself as 'kaamdaar'.
Addressing an election rally in Sumepur district, Rajasthan, earlier this week PM Modi referred Christian Michel, the alleged middleman in the scam as the 'raazdaar' of the 'naamdaar' Congress Party.
"We brought back the raazdaar (secret holder) of the 'naamdaar' (Congress) party.  Now even we don't know what deep troubles his statements are going to cause to naamdaars," PM Modi said.