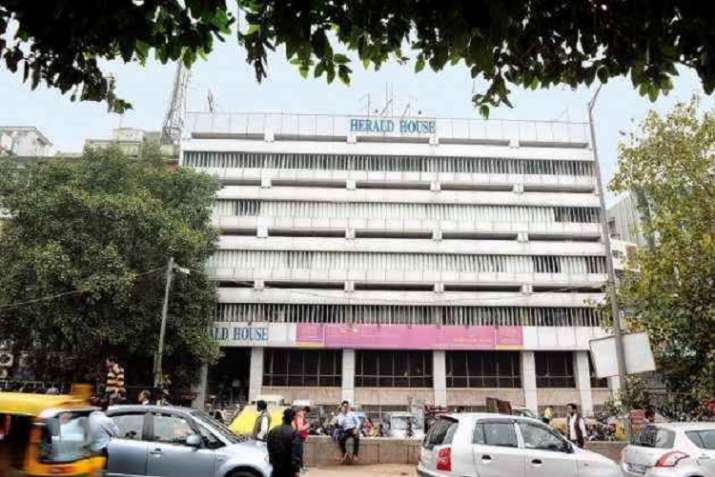 In a huge setback for Congress president Rahul Gandhi and his mother Sonia Gandhi, the Delhi High Court on Friday asked the National Herald newspaper to vacate its office situated at ITO, New Delhi. The court has given two weeks time to Congress-linked Associated Journals Limited (AJL), which runs the newspaper, to vacate the premises.
Rejecting the AJL's plea against Centre's October 30 order asking it to vacate the office situated on Bahadur Shah Zafar Marg, Justice Sunil Gaur said AJL will have to vacate the premises at ITO within two weeks after which proceedings under the Public Premises (Eviction of Unauthorized Occupants) Act, 1971 would be initiated. 
The court passed the order on AJL's plea challenging the Centre's October 30 order ending its 56-year-old lease.
In the order, the Centre and Land and Development Office (L&DO) has said that no press has been functioning in the premises for at least past 10 years and it was being used only for commercial purposes in violation of the lease deed. 
BJP leader Subramanian Swamy, in a private criminal complaint, had accused the Gandhis and others of conspiring to cheat and misappropriate funds by paying just Rs 50 lakh, through which the Young Indian (YI) Private Limited obtained the right to recover the Rs 90.25 crore the Associate Journals Limited owed to the Congress.
All the seven accused in the case - Sonia and Rahul Gandhi, Vora, senior Congress leaders Oscar Fernandes, Suman Dubey and Sam Pitroda and the YI - have denied the allegations levelled against them.
The court had summoned the accused on June 26, 2014. On December 19, 2015, it had granted bail to Sonia and Rahul Gandhi, Vora, Fernandes and Dubey, who had appeared before it.