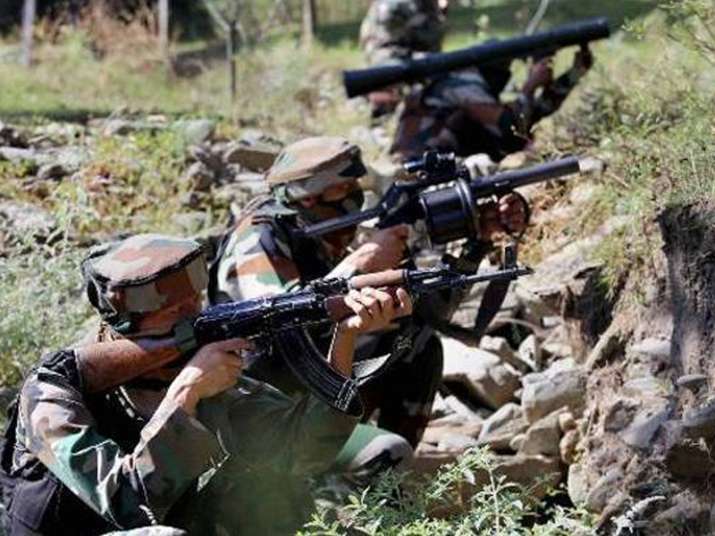 Multiple incidents of terrorists targeting security forces with grenade attacks rocked the Kashmir Valley on Tuesday, injuring as many as 13 jawans.
There were reports of six different attacks in the span of as many hours on Tuesday evening. Terrorists targeted Central Reserve Police Force (CRPF) camps and a police station.
Earlier in the evening, terrorists attacked the camp of CRPF's 180th batallion in Pulwama district's Tral area was attacked by terrorists, who tossed a grenade into the camp before fleeing. 10 jawans were injured, three of them critically, in the incident.
 
Meanwhile, terrorists fired upon an Army camp of 22 Rashtriya Rifles at Pazalpora in North Kashmir and fled after retaliation by the Army.
J&K: Weapons of two J&K Police personnel outside Retd Judge Mohd Athar snatched in Anantnag district's Anchidora. Both policemen injured. pic.twitter.com/bwfXjjHEoy

— ANI (@ANI) June 13, 2017
Also, weapons were snatched at Anantnag's Anchidora at the house of retired Justice Mohammad Athar.
Reportedly, 4 x SLRs rifles were taken and two Jammu and Kashmir Police (JKP) are injured in the incident.
Attempts are underway to smoke out the accused. 
 
Terrorists fired upon Army camp of 22 Rashtriya Rifles at Pazalpora in north Kashmir's Kupwara district. The attackers fled after the army launched a strong retaliation.
No terror outfit has claimed responsibility for the attacks and it is not yet know if the attacks are coordinated.