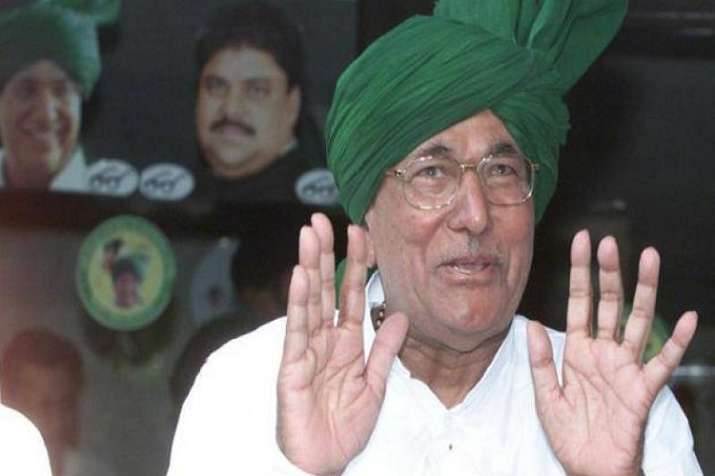 Indian National Lok Dal (INLD) will work towards bringing the opposition parties together to make BSP supremo Mayawati the next prime minister after the 2019 Lok Sabha polls, party president Om Prakash Chautala said on Sunday.
Addressing a rally organised in Gohana, the former Haryana chief minister said, "we will work towards uniting the Opposition so that Mayawati becomes the next Prime Minister."
Om Prakash Chautala said his father had a dream that the countrymen should have enough food, shelter, good education and access to affordable health.
"Today, he is not amongst us, but we have to follow his ideals and work towards realising his dreams," he said.
The rally was also addressed by the INLD president's son and senior party leader Abhay Singh Chautala.
Urging the people to help the INLD-BSP alliance to come to power in Haryana with an overwhelming majority in next year's assembly elections, Abhay Singh Chautala said, "repeat 1987 (when the INLD swept the state polls) by strengthening the hands of the INLD-BSP combine so that (Om Prakash) Chautala once again becomes the chief minister."
He further promised that if the INLD-BSP combine comes to power in Haryana, it will waive the loans of farmers and weaker sections.
Om Prakash Chautala is serving a 10-year jail term in a teachers' recruitment scam.