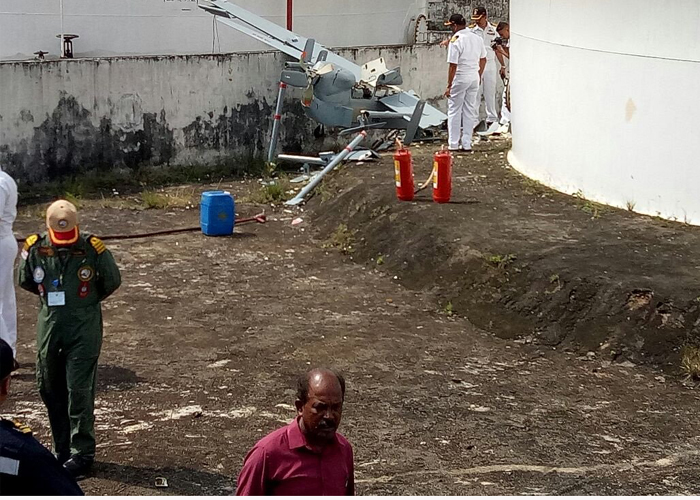 Indian Navy's remotely piloted aircraft crashed during take off  just outside the Naval base here on Tuesday, defence spokesperson said.
According to reports, the incident occurred hours before Vice President M Venkaiah Naidu's Kochi visit.
The crash occurred due to technical reasons, he said. "A remotely piloted aircraft 'Searcher' on a routine surveillance mission crashed north of the naval airfield INS Garuda after take off at 10:25 am," a Defence release said.
"However, there has been no casualty or damage to property. A Board of Inquiry as been constituted to investigate the cause of the accident," it said.
The spokesman said the crash has not caused any damage to the runway.
- With PTI inputs