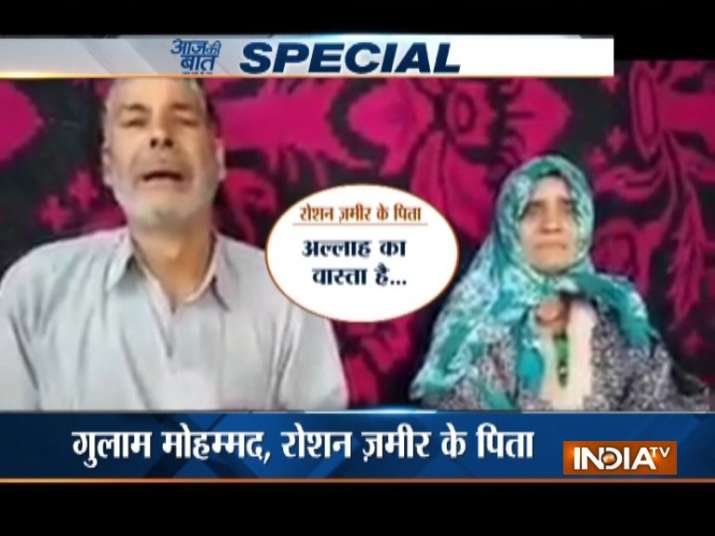 A Video of an elderly Kashmiri couple has surfaced in which they are seen appealing to their "terrorist" son to return home.
According to reports, Roshan Zamir of Anantnag had disappeared from his home a few days ago.
The father of  Roshan Zamir lodged a complaint with the police in this regard. However, it emerged later on that he had joined a group of terrorists.
Roshan Zamir, now an active terrorist, is reportedly planning to carry out terror activities in South Kashmir and this information has further worried his hapless parents.
Both the father and the mother of Roshan Zamir have made an  appeal to their son for abandoning the path of destruction and returning home immediately.
Roshan's parents are worried that after the imposition of Governor's rule, action against terrorists may be expedited which could endanger the life of their son.
Watch: Elderly Kashmiri couple requests 'terrorist son' to return home