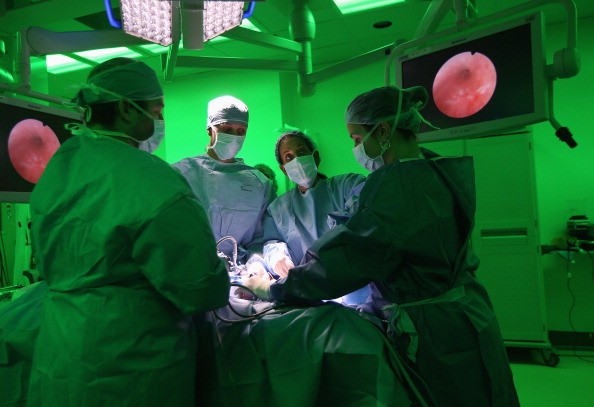 In November 2014, a 48-year-old man from northeast India visited the Institute of Liver and Biliary Sciences, complaining of "abdominal discomfort".
Initial examination indicated that he was suffering from anaemia but later it was revealed that a tapeworm inside his stomach was eating up nutrients, which led to the anemia, says a report in The Indian Express.
When doctors performed an endoscopy inside the digestive tract, they found a 6-foot tapeworm curled up inside the intestine.
An endoscopy was performed and the tapeworm was removed through the mouth.
The procedure, which took 1 hour and 20 minutes, has been explained in The Nee England Journal of Medicine.
"It was just a simple case of anaemia, and the patient complained of abdominal discomfort. His haemoglobin was 9.8. When we conducted colonoscopy to examine the inner lining of the large intestine, we saw a segment of the worm moving around the rectum," Dr C A Philips, the then senior fellow with the ILBS, was quoted by The Indian Express as saying.
When the team performed an upper gastrointestinal endoscopy, they found the huge worm curled up in the upper part of the small intestine.
"Usually we just give a simple medicine to kill the worm. Since we saw a segment of the tapeworm in the small intestine, we went ahead with the endoscopy, which is rarely performed in such cases," said Dr Philips.
The report further cited Dr Amrish Sahney as saying that they used blunt forceps and the tapeworm was removed in one go. He said that it was performed with extreme care to ensure the tapeworm doesn't break.
"It was 188 cm long. We had to ensure it does not break, because if it does, the tapeworm will release eggs, pierce into the intestinal walls, enter the blood system and eventually cause severe infection inside the brain. This was the most challenging part of the procedure," said Dr Philips.
He said that they held it from its head and pulled off the entire thing through the mouth.