Follow us on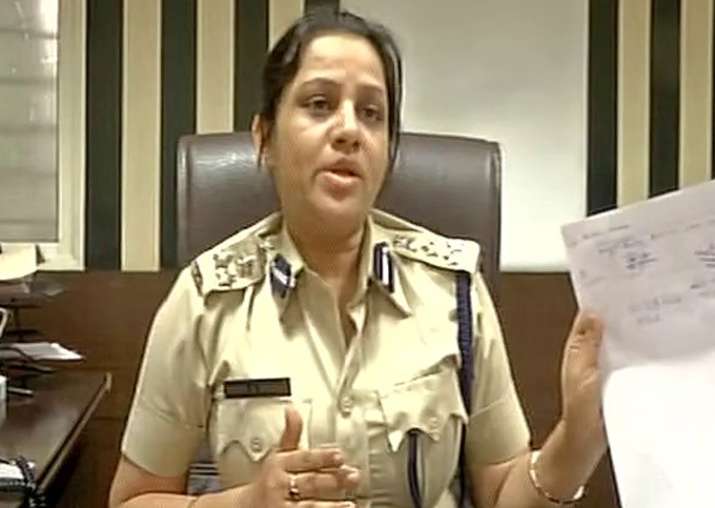 Days after Karnataka Chief Minister Siddaramaiah hinted at action against the whistleblower officer, the Congress-led government in Karnataka on Monday ordered the transfer of DIG (prisons) D Roopa, who alleged corrupt activities in Bengaluru jail and accused AIADMK General Secretary and convict V.K. Sasikala Natarajan of bribing top prison officials for undue favours. Roopa, as per the order today, has been posted as commissioner for Road Safety and Traffic. DGP Prisons, H N Sathyanarayana Rao who was accused of corruption, has also been transferred.
DIG Roopa has been in the spotlight after she pointed to speculation about jail officials, including her senior and DGP (prisons) HN Sathyanarayana Rao, having received a bribe of Rs 2 crore to provide special treatment to AIADMK general secretary Sasikala, who is serving a sentence at Central Jail in Parappana Agrahara, Bengaluru.
Justifying the move by the authorities, Cm Siddaramaiah called Roopa's transfer an 'administrative process', adding that it was not necessary to reveal everything to the media. 
It may be recalled that chief minister Siddaramaiah ordered a high-level inquiry on Friday by retired IAS officer Vinay Kumar into the prison affairs.
"It is absolutely against the rulebook," Siddaramaiah said, expressing open displeasure over the public comments made by Roopa on her report, which has also brought her superior and other prison officials under a cloud of bribery allegations.
On this, DIG Roopa had said she was ready to cooperate with the investigation called by Chief Minister Siddaramaiah.
"I do welcome the impartial inquiry into it I have nothing against anyone. When the report was carried I did not talk to the media, instead I came straight to my chamber. In fact the DG prisons (HN Satyanarayana Rao) disclosed everything about the report, so if conduct rules apply to me it should apply to everyone," Roopa had said.
"And secondly, if I am being interviewed and did not say anything, the media would have misconstrued it by saying that I am avoiding. So I had to confirm about the report, but I have not spoken to the media on the contents of the report," the DIG Prisons added.
On July 14, Roopa had also said she is being unnecessarily targetted and singled out for exposing irregularities at the Parappana Agrahara Central prison. 
In the second report she submitted on Sunday, Roopa highlighted the state of affairs pertaining to maintenance of the central prison, and alleged that crucial CCTV recordings of VIP treatment given to Sasikala appear to have gone missing.
"There are only two CCTV cameras in the visitors' gallery. Camera number 8 and 9 fitted near the admission room have no recording facility. Sasikala was given a separate room with chair and tables so she can conveniently talk to her visitors. We had recorded all these on camera but it looks like they are deleted now," Times of India quoted a source detailing the report.
Alleging massive irregularities and rampant corruption in the central jail on the city's southern outskirts, Roopa said drugs were being distributed to the inmates through various means and select prisoners were given special facilities.
Slamming the Karnataka government's move, Janata Dal (Secular) (JDS) leader H.D. Kumaraswamy said they knew that the state government would take such a decision, as they are inclined towards giving cover to wrong people and their wrongdoings.
"I think this government wants to protect the illegal activities and the people doing it. This Government is not trying to sincerely bring out the truth and facts. This Government is only there to protect the interest of illegal people and encourage such issues," Kumaraswamy told ANI.