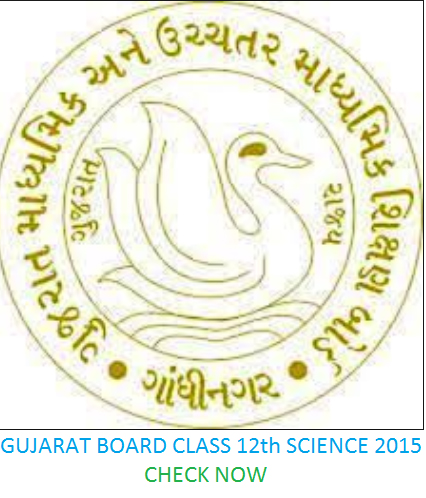 Nearly 81.89 per cent of total 1,38,727 students who appeared for class XII science stream examination conducted by the Gujarat School Education Board were declared pass today compared to last year's 79.03%.
A total of 1,13,598 students out of 1,38,727 students who appeared for the class 12th (science) examination were declared pass by the Gujarat Secondary and Higher Secondary Education Board (GSEB) in the results that were made available today on its website, 

-- www.gseb.org -- 
The pass percentage of boys was higher at 82.06 per cent compared to 81.60 per cent of girl students, as per the board. 

Out of total 213 centres where the examination was conducted, the result of Gondal centre was the highest at 98.77 per cent while that of Silvassa centre (of the Union territory of Dadra and Nagar Haveli) was the lowest at 39.09 per cent, GSEB said. 
Last year, Gondal had topped with the highest percentage of 97.17 while Limkheda was the lowest with 22.61 per cent result, it said. 

Among districts, Botad secured the highest pass percentage at 94.02 per cent while tribal-dominated Chhota Udepur district recorded the lowest percentage at 51.54 percent.
A total of 118 schools recorded 100 per cent results, up from 99 such schools in 2016. The number of schools securing 10 per cent or lower pass percentage also grew at 44 compared to 28 schools last year, the GSEB said.

 

Pass percentage of English medium students was higher at 84.87 per cent compared to pass percentage of Gujarati language students at 81.61 per cent.
GSEB further said that 45 cases of irregularities were recorded this year compared to 105 cases last year. The examination was offered in seven languages, of which no student appeared in Sindhi and Tamil languages.