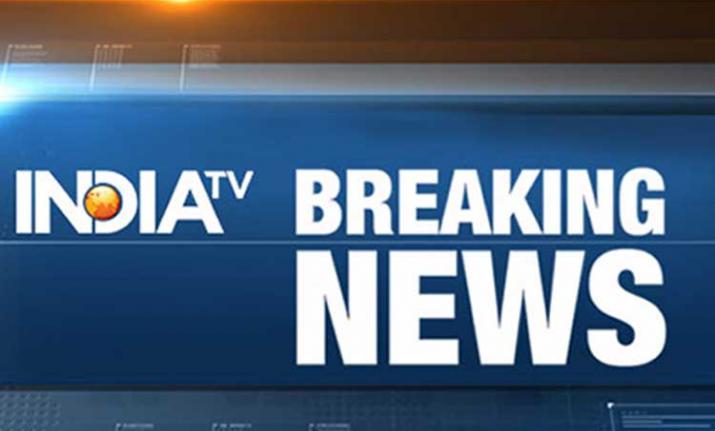 Twitter is buzzing with breaking news and news alerts from India and rest of the world. Here is the live coverage of all breaking alerts and latest updates from the micro-blogging site on one page:
Breaking news and alerts of June 4:
11:00 pm: EAM Sushma Swaraj attended IBSA (India, Brazil, South Africa) ministerial meeting in Pretoria.
10:40 pm: An explosion in Kandahar's PD12 this evening leaves one police force member dead and few others wounded, local officials confirmed
10:30 pm: EAM Sushma Swaraj and Chinese Foreign Minister Wang Yi hold bilateral meeting in Pretoria.
10:04 pm: To provide relief to sugarcane farmers & ensure clearance of their dues, govt is going to bring out comprehensive package of over Rs.8000 cr. It'll include creation of buffer stock of 30 LMT for which money will be transferred directly to accounts of farmers: Govt Sources
09:29 pm: Heavy rain wreaks havoc in Maharashtra, traffic hit. Flights diverted
09:07 pm: Saudi Arabia starts issuing driving licences to women
08:30 pm:  Army conducted flag march in Shillong in the wake of violence after clashes broke out between two groups following escalation of an argument between a woman & a bus conductor.
07:50 pm: Serena Williams confirms withdrawal from French Open with arm injury before match against Maria Sharapova
07:30 pm: A BSF-Pak Rangers Sector Commander level meeting was held at 1730 on today. Meeting went off in a conducive atmosphere with prime focus to maintain peace and tranquility on border. It was further decided to hold next meeting on 21 June
07:07 pm: We all know our leaders' statements on countering terrorism, made at Xiamen BRICS summit. Taking that stand forward, today we discussed security to counter terrorism with mutual cooperation: EAM Sushma Swaraj in Pretoria (ANI)
07:06 pm: Microsoft says buying GitHub for $7.5 billion (AFP)
07:05 pm: Serena Williams confirms withdrawal from French Open with arm injury before Sharapova clash (AFP)
06:56 pm: 
#NewsAlert | Lt Gen Ranbir Singh, General Officer Commanding-in-Chief of the Northern Command meets CM #MehboobaMufti in Srinagar, #JammuAndKashmir pic.twitter.com/JcaqA2iSiD

— India TV (@indiatvnews) June 4, 2018
06:55 pm: We discussed global, political, economic and defence issues today and have decided to strengthen inter-BRICS relations: EAM Sushma Swaraj in Pretoria (ANI)
06:54 pm: We're one global family. 42% of world's population lives in BRICS nations. World watches BRICS summit keenly and it makes global impact: EAM Sushma Swaraj in South Africa's Pretoria (ANI)
06:50 pm: The kind of words and language being used by BJP is not acceptable: Congress Spokesperson Akhilesh Pratap on 2019 elections, on India TV's special show Kurukshetra
06:48 pm: Modi ji should uphold the dignity of the country but he lies to the people of the nation in the name of politics: Congress Spokesperson Akhilesh Pratap on 2019 elections, on India TV's special show Kurukshetra
06:47 pm: Special CBI Court hears pleas in the 2006 Jammu and Kashmir sex scandal case; quantum of sentence to the 5 accused to be pronounced on June 6 (ANI)
06:45 pm: Jammu and Kashmir CM Mehbooba Mufti had announced that the stone pelters will be dealt with strictly and she has taken actions against such activities: BJP Spokesperson Sudhanshu Trivedi on 2019 elections, on India TV's special show Kurukshetra
06:43 pm: Jammu and Kashmir CM should take note that Pakistan is the one to initiate firing on the border and so our Army should be free to retaliate: Anzar Raza, Garib nawab foundation Chairman on 2019 elections, on India TV's special show Kurukshetra
06:42 pm: Jammu and Kashmir CM Mehbooba Mufti should have been ashamed for requesting the Centre to establish ceasefire during Ramzan: Anzar Raza, Garib nawab foundation Chairman on 2019 elections, on India TV's special show Kurukshetra
06:40 pm: Modi ji had committed to provide electricity to 18,000 villages within one year however, the task has been completed after 4 years: Congress Spokesperson Akhilesh Pratap on 2019 elections, on India TV's special show Kurukshetra
06:37 pm: Modi ji should come forward and speak on individual development work that has been done in various districts: Anzar Raza, Garib nawab foundation Chairman on 2019 elections, on India TV's special show Kurukshetra
06:36 pm: Hurriyat uses Pak funds to instigate youth to pelt stones. People are asking why do you ask our children to pelt stones when your own children study abroad?: Hansraj Ahir, MoS Home Affairs on relative of stone-pelter who died after being run over by CRPF vehicle slamming Hurriyat (ANI)
06:34 pm: Though the matter is pending in court however, as of now the statements have been in favour of construction of the Ram Mandir on the disputed site of Ayodhya: BJP Spokesperson Sudhanshu Trivedi on 2019 elections, on India TV's special show Kurukshetra
06:33 pm: BJP is clear on Ram Mandir, we want the temple to be constructed at the disputed site: BJP Spokesperson Sudhanshu Trivedi on 2019 elections, on India TV's special show Kurukshetra
06:30 pm: Russian court sentences Ukrainian reporter to 12 years for espionage (AFP)