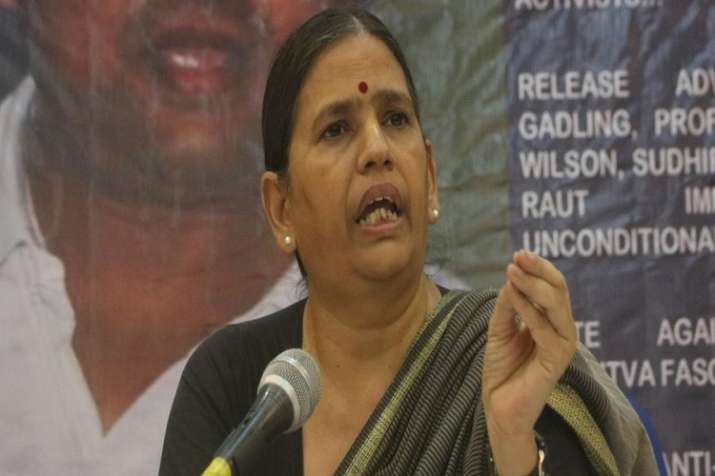 Sudha Bharadwaj, one of the activists arrested in the multi-city raids by the Maharashtra police has rejected the claims made by the investigating agency. She said that a purpoted letter implicating her was 'totally concocted' to criminalise her and the human rights organisations
In a handwritten statement, Bharadwaj said that the letter, which the police claimed was written by her to one "Com Prakash," was a "mixture of innocuous and publicly available facts and baseless fabrication." She said that legal and democratic activities such as meetings, seminars, protests "have been sought to be delegitimised by alleging they are funded by Maoists."
The activist-lawyer said the "fabricated letter" had not been brought before either before the Pune Court or the Faridabad Chief Judicial Magistrate while seeking to "whisk" her to Pune. 
In a media briefing  on Friday, the police had released details of seized letters related to five activists arrested in June in connection with the Bhima Koregoan violence that took place in January.
Early this week, the police raided the homes of activists and lawyers from five states---Varavara Roa in Hyderabad, Vernon Gonsalves and Arun Ferreira in Mumbai, Bharadwaj in Fariadabad and Gautam Navalakha in Delhi.