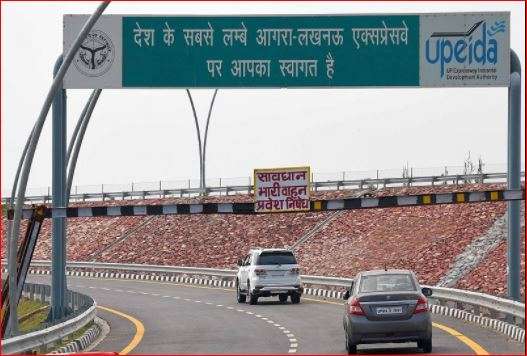 The free run on 302km-long Agra-Lucknow Expressway will come to an end soon as the Uttar Pradesh government has announced that toll tax on this route will be implemented from the midnight of January 19, 2018.
The state government's decision has been officially announced by the UP Expressway and Industrial Development Authority (UPEIDA).
While Light Motor Vehicles (LMVs), including cars and jeeps, will have to pay Rs 570 as toll tax on this route, Light Commercial Vehicles (LCVs) or mini-bus will have to cough up Rs 905. 
Buses and trucks will pay the toll tax of Rs 1,815 whereas heavy construction work machine and multi-axle vehicle (3 to 6) will have to pay Rs 2,785.
Oversized vehicles 9 (having 7 and above axles) will have to pay a toll tax of Rs 3, 575. 
Those travelling in cars from Noida to Lucknow will have to pay a total of Rs 985 as the toll tax. It will include Rs 415 as toll tax for Yamuna Expressway (Noida-Agra) and Rs 570 for Agra-Lucknow Expressway.