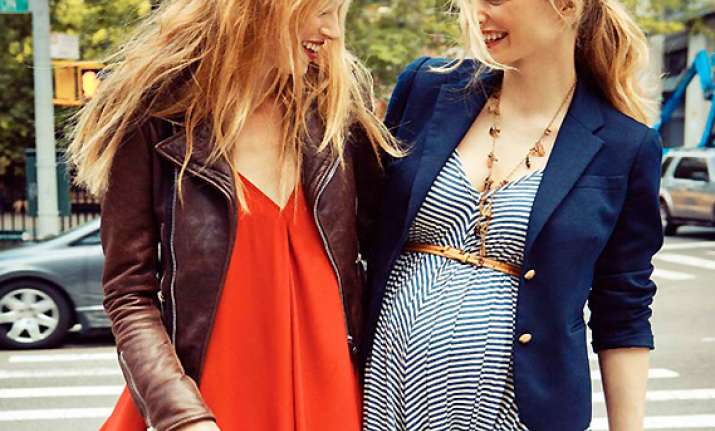 New Delhi: Dresses, gowns, kaftans, pants, skirts and lingerie... for all those mothers-to-be who want to look hip and relaxed and keep their fashion quotient high, there's plenty to choose from. But comfort must be key, warn experts.
Several brands - W, Mothercare, Kriti, Morph and the like - have introduced special maternity wear lines for urban would-be mothers. And they are being readily picked.
It's no longer about oversized clothes but specially styled ones.